Prada Spring-Summer 2015 collection
'It was kind of conservative, because I thought that was the only new thing possible', said Miuccia Prada of her latest menswear collection, presented yesterday (22 June 2014) during the Milan Fashion Week. This collection brings the spirit of the late 60s and early 70s with somber hues and evident stitching.
Prada Spring-Summer 2015 menswear collection includes: suits and coats outlined in contrasting stitching, v-necked diagonal striped sweaters, denim jeans trimmed in brown leather, car coats, shrunken knitwear, ankle-length moss-green trousers, buttoned-up blue shirts, layered and combined ornate patterns.
Coats were often paired with sandals and bare feet, because Miuccia Prada is no for rules, neither for seasons.

Enjoy: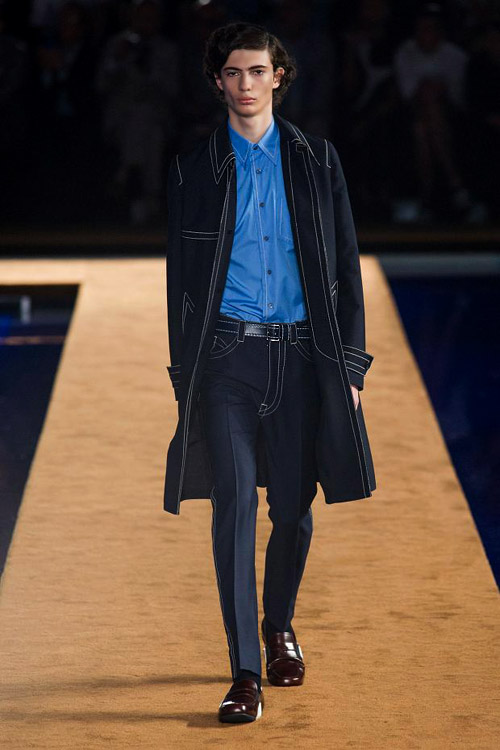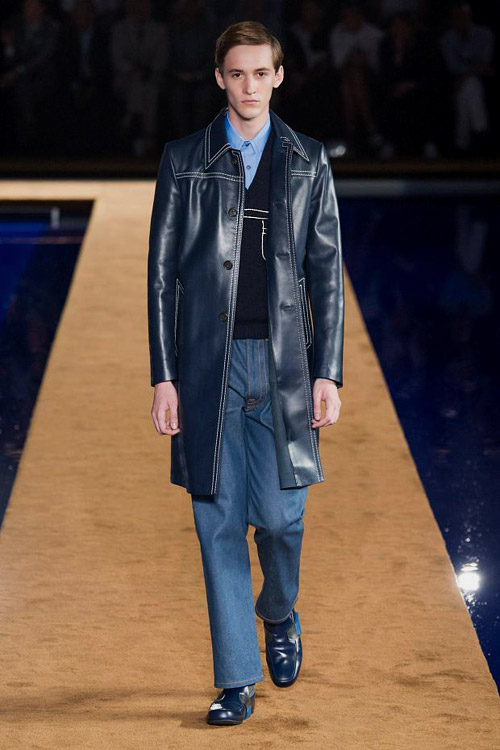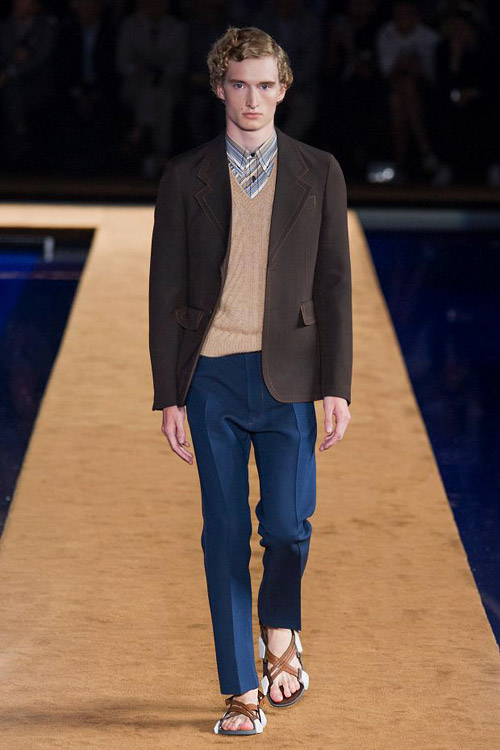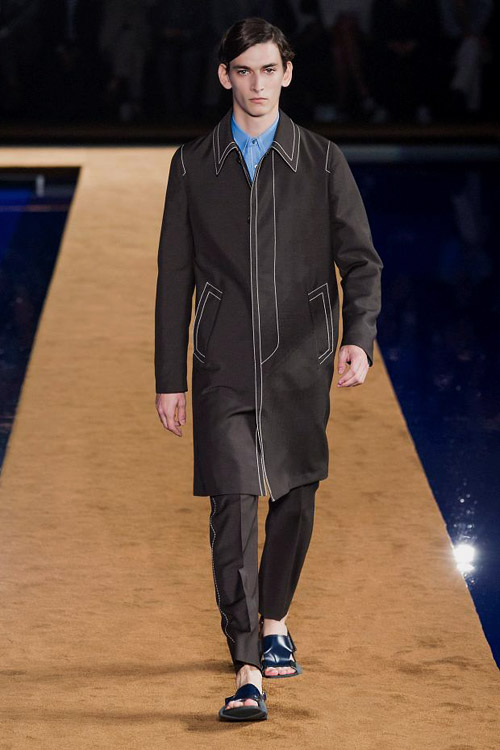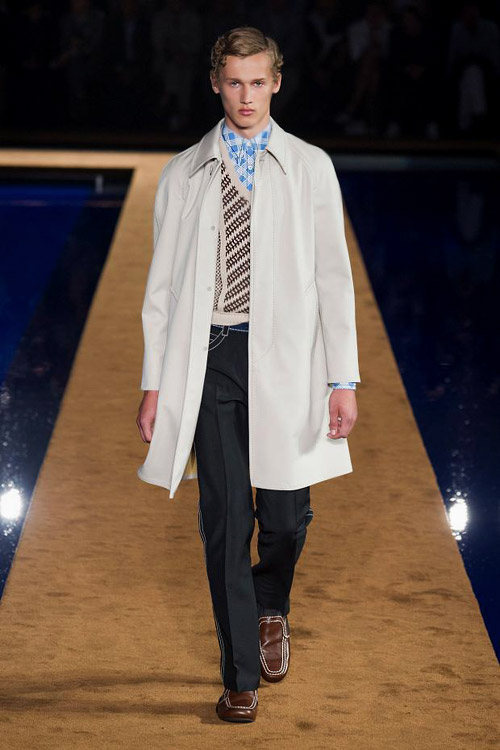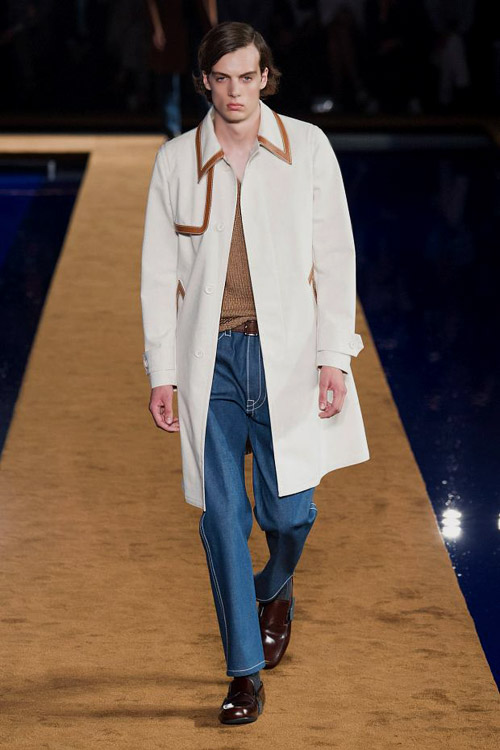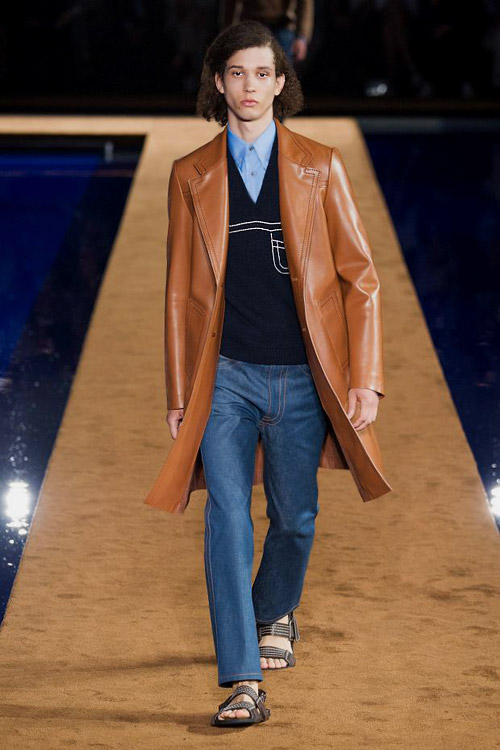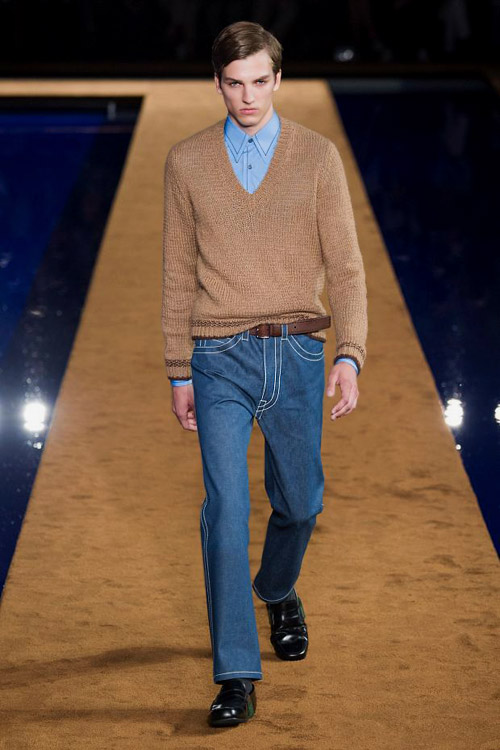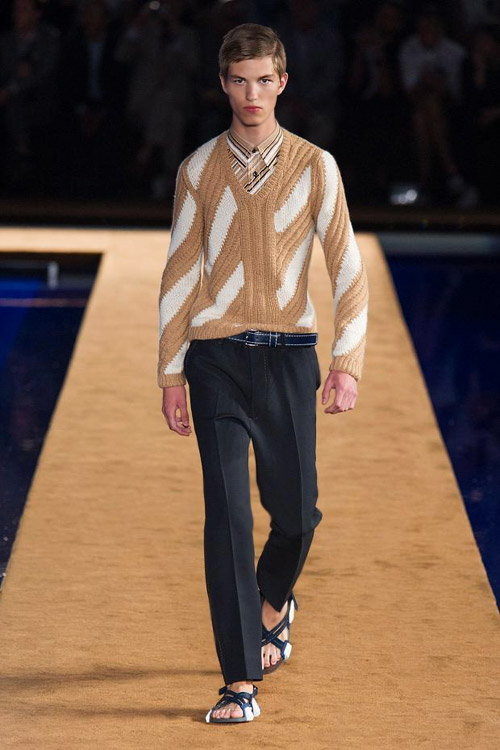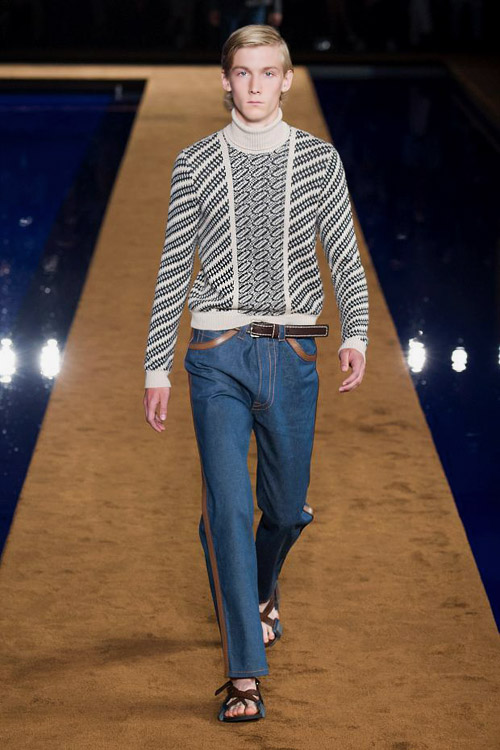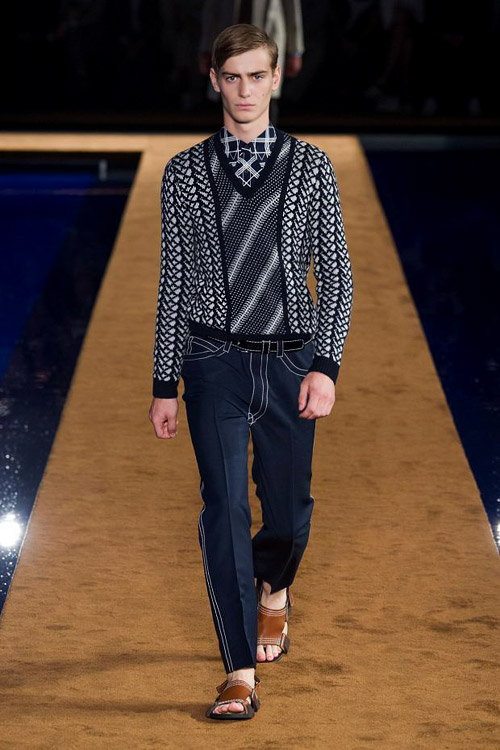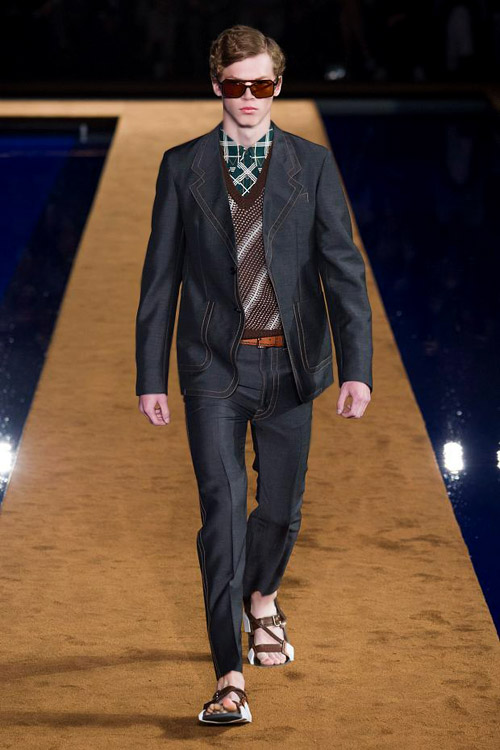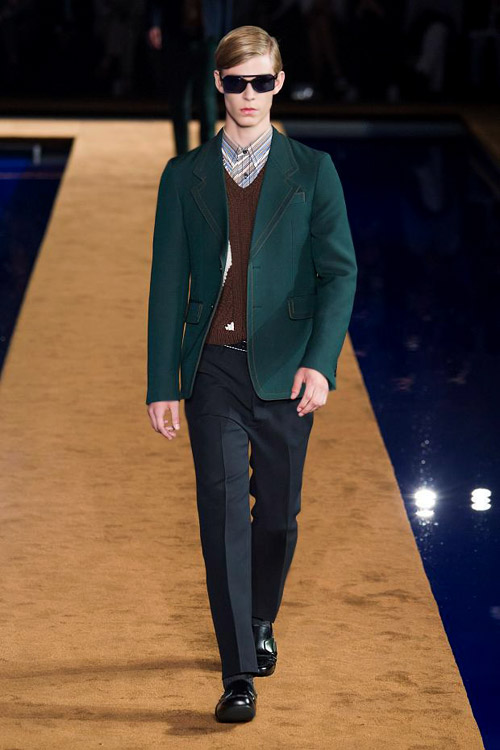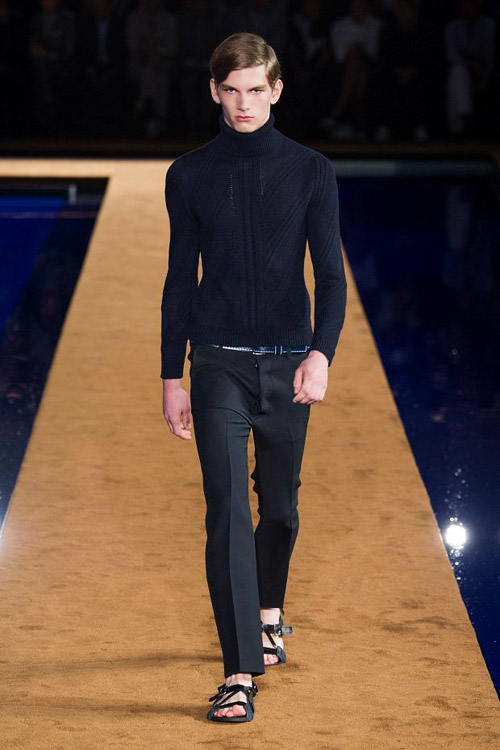 Photos: fashionising.com
Add comment