Menswear: McGregor presented Fall Winter 2014
Stylish, sophisticated and impeccable. With Distinction, international fashion house McGregor offers today's gentleman a formal line that anticipates the working man's wardrobe needs. McGregor Distinction sets the right tone in any situation - from a business meeting to an informal dinner - with tasteful tailoring. Undeniable Italian influences in the cut and materials give the collection a distinct flair. The 2014-2015 Fall/Winter collection combines formal and casual influences. Picture a sharp cut blazer above the perfect five pocket, combined with a slim shirt and the finest of knitwear.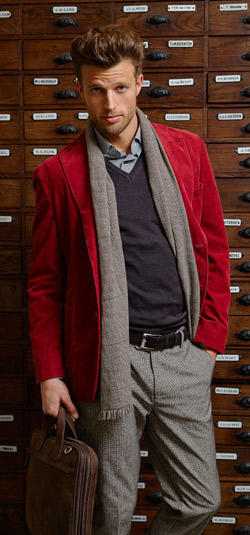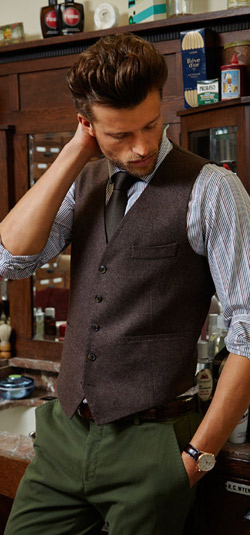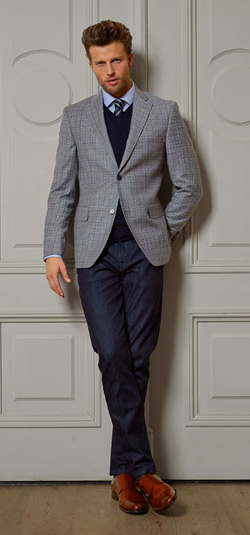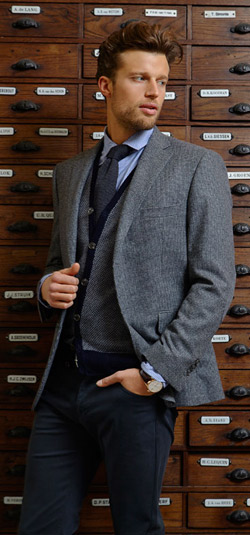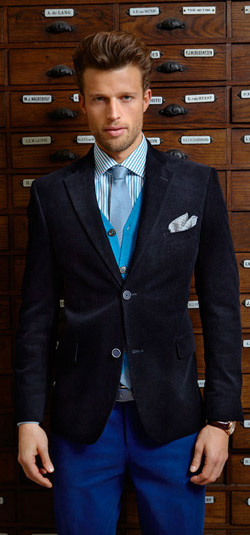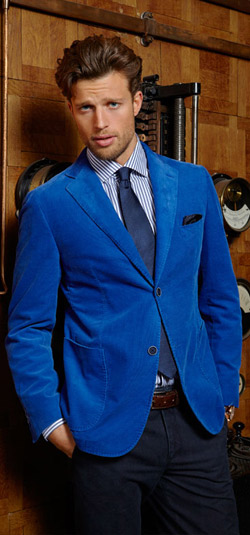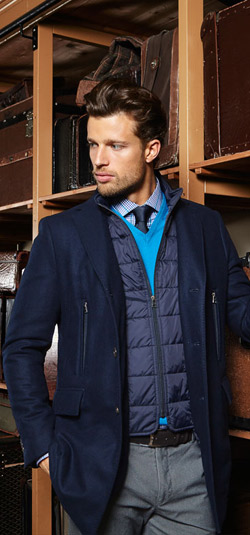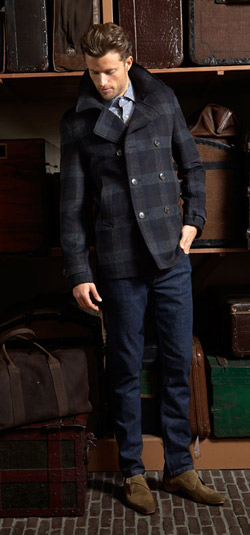 The McGregor Distinction Fall collection is divided into two colour themes. Milano, Esq. is inspired by typical Italian dandies, who saunter down the streets of the fashion capital with elegant nonchalance. An interplay of contrasts in both material and colour creates a young and contemporary silhouette. This line exudes city chic, with cool blues and greys in the starring role. The second theme, The Delano Estate, revives the American heritage of McGregor. This winter line, with a playful variation on the luxury outdoor living of the New York country clubs, is characterised by warm earth tints. Tweeds, checks and subtle prints emphasise the preppy character of the collection.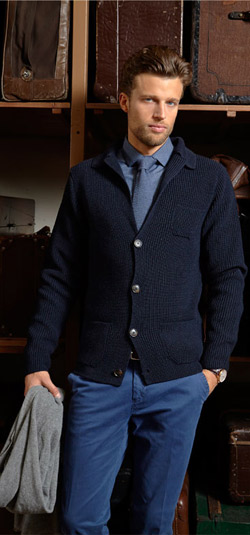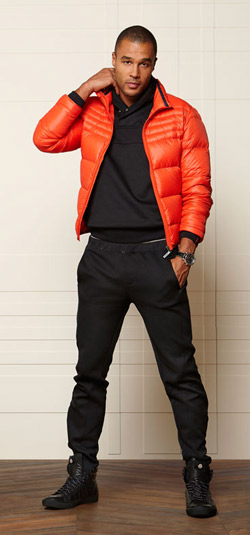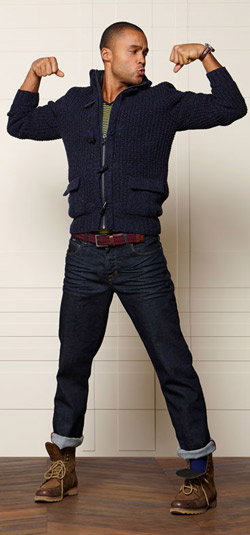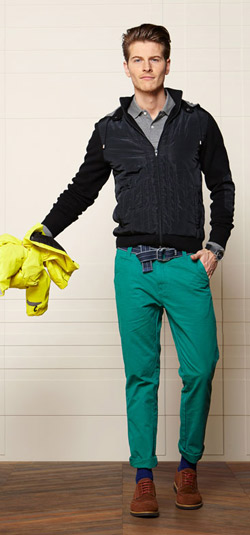 A beautifully cut suit is an unmistakable classic in a man's wardrobe. McGregor Distinction provides a modern twist to the tailored look, thanks to slim silhouettes with rounded shoulders and a relaxed fit. Soft Italian fabrics from the best weaving mills, including Loro Piana, Lanificio Fratelli Ormezzano and Guabello, guarantee ultimate wearing comfort. McGregor Distinction also includes a tasteful selection of blazers for lovers of a semi-formal style. Combine the unlined woollen blazer, a highlight from the collection, with chinos or denims for a casual yet dressy look.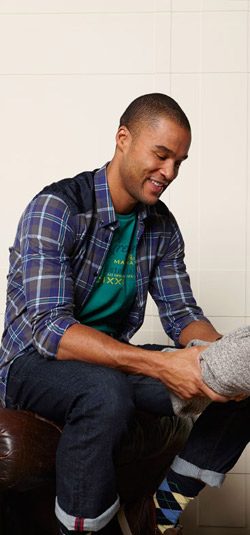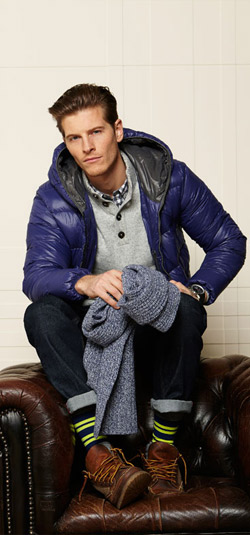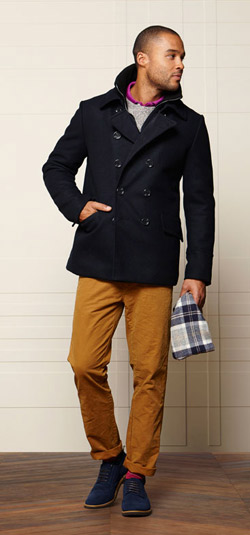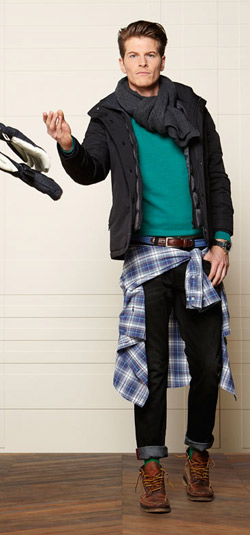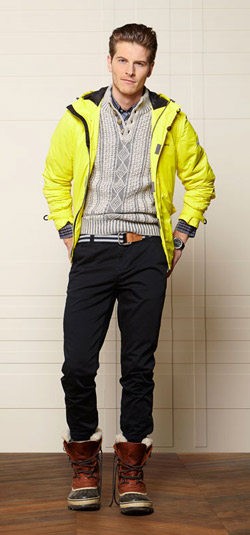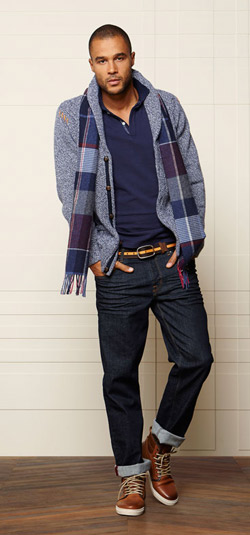 You can never have enough shirts. McGregor shirts give any outfit a distinguished touch. Rich Italian fabrics, slim fits and smaller, softer collars make the difference. Modest prints and patterns occasionally make a subtle reference to the McGregor heritage, such as the tartan and microprint with duck heads, perceptible only to attentive onlookers.
Winter warm and luxurious. The sophisticated knitwear of McGregor Distinction exudes quality. Only the finest wool blends are good enough, from cashmere and merino to lamb's wool. The knits, primarily made in Italy, from V-neck to roll neck jumpers and cardigans, provide a soft contrast to the austere lines of the tailoring. The coarse-knit cable jumpers make an attractive fashion statement when temperatures really start dropping.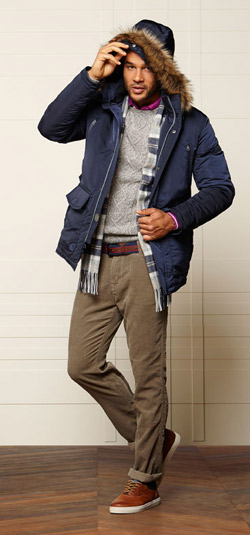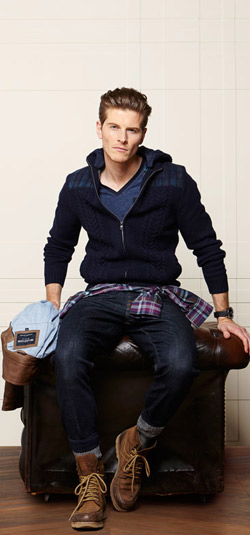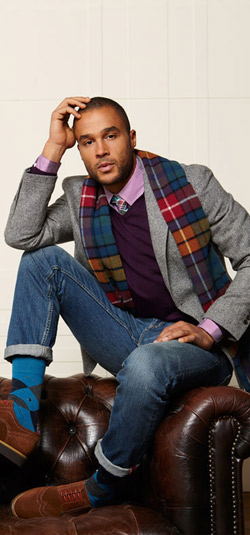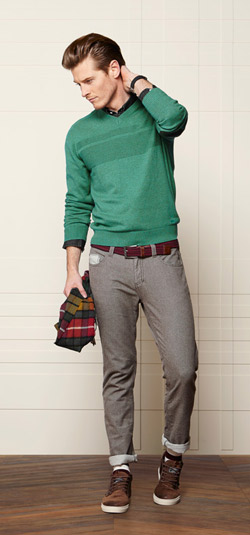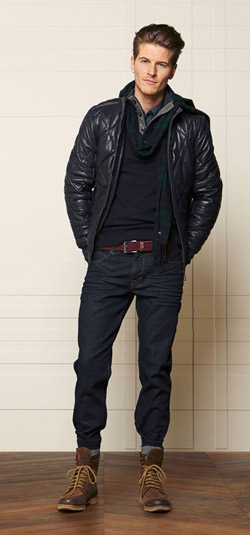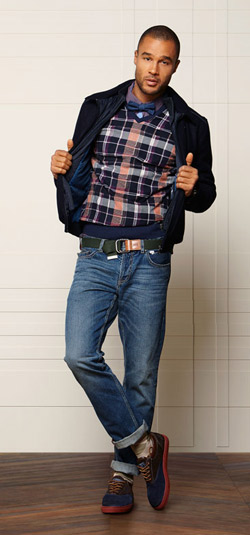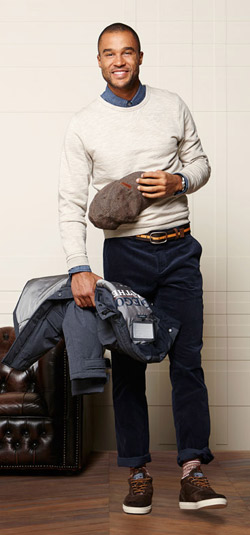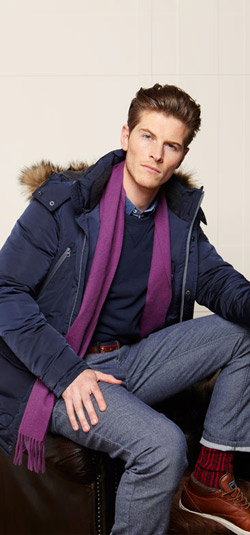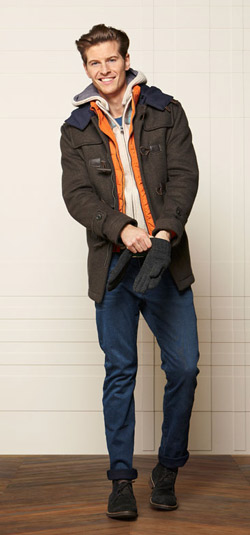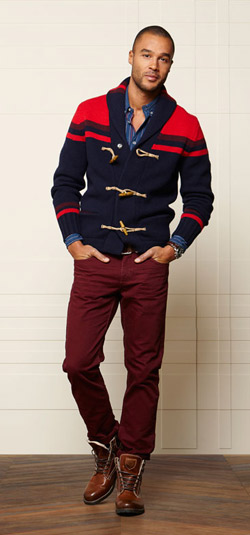 Dress down with chinos, five pockets and, naturally, denims. Relaxed yet stylish, McGregor Distinction pants come in sober solids – for endless combinations. New are the five pocket twill pants with a blended effect that resembles flannel.
A timeless jacket completes the outfit. McGregor Distinction includes elegant reinterpretations of fashion classics, including a check caban and butter-soft leather jacket. The cashmere wool coat is the ultimate in luxury.
An exclusive line of accessories completes the Distinction collection, including 100% cashmere scarves, knit ties and narrow leather belts.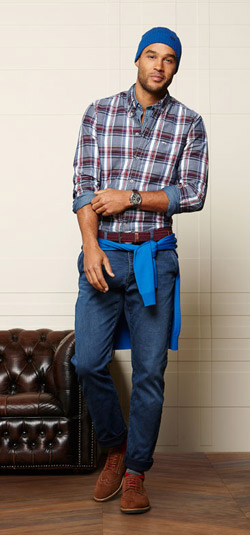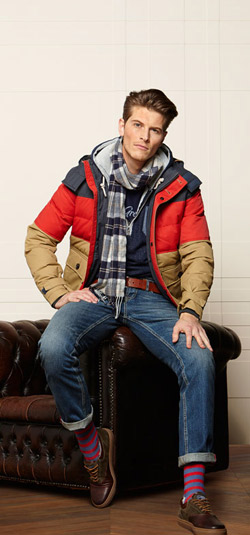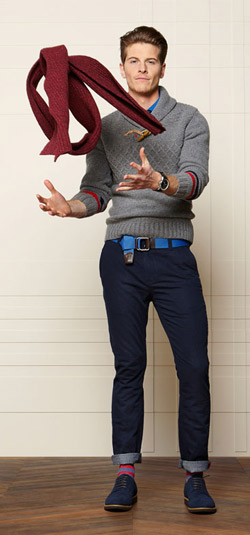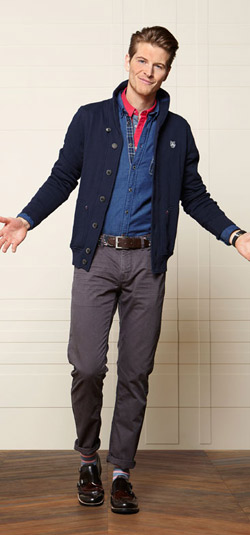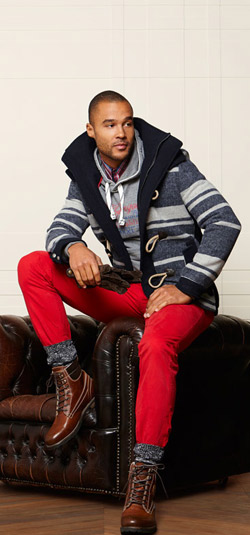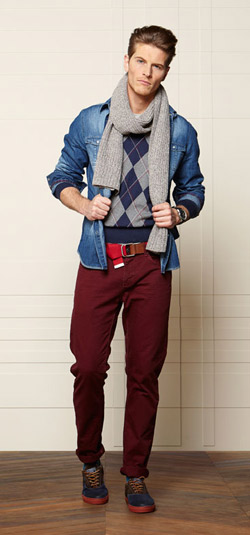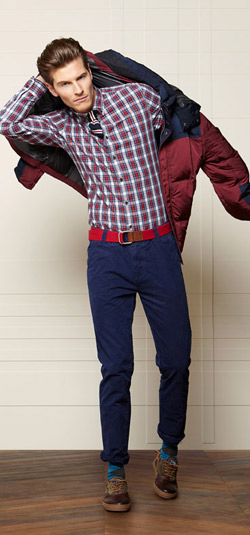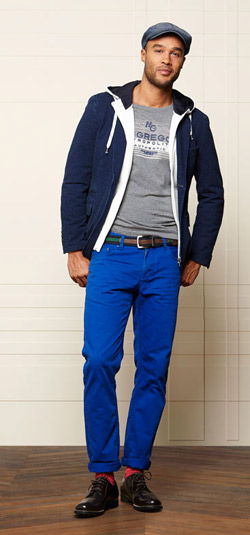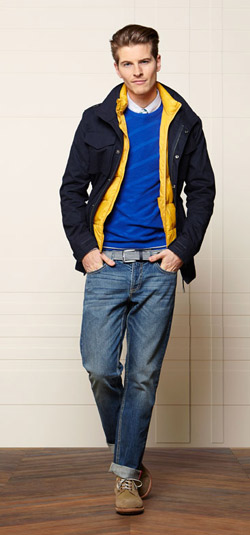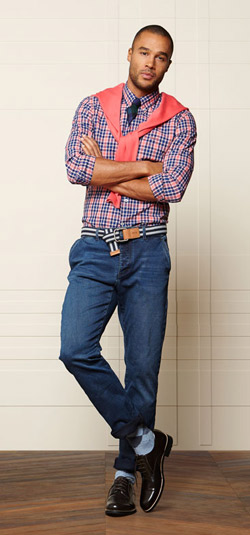 Photos and information: mcgregor-fashion.com
Added on: 27 November 2014|18:30:55
Hits: 13762
Author: boyana
Category: ,
Tags: McGregor, menswear, accessories, pants, jackets, knitwear, shirts, suits, collection, fall, winter, 2014, 2015, formal wear, casual wear, brand
Number of comments (0)

Add comment