Balmain Spring-Summer 2016 collection
'That's my first menswear show. And to tell you the truth, the first question that I had - more than, 'What am I going to do as a story?' - was, 'What is the show that I want to remember in five years? What is the Balmain man?' And these guys are exactly like who I am - they are discovering the world, traveling as an aventurier, trying to find treasures… being a strong man discovering the world', said designer Olivier Rousteing about his Spring-Summer 2016 collection for Balmain.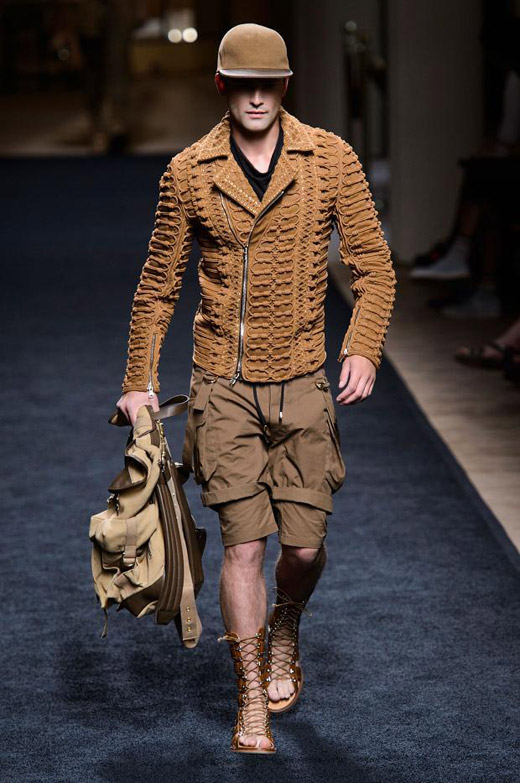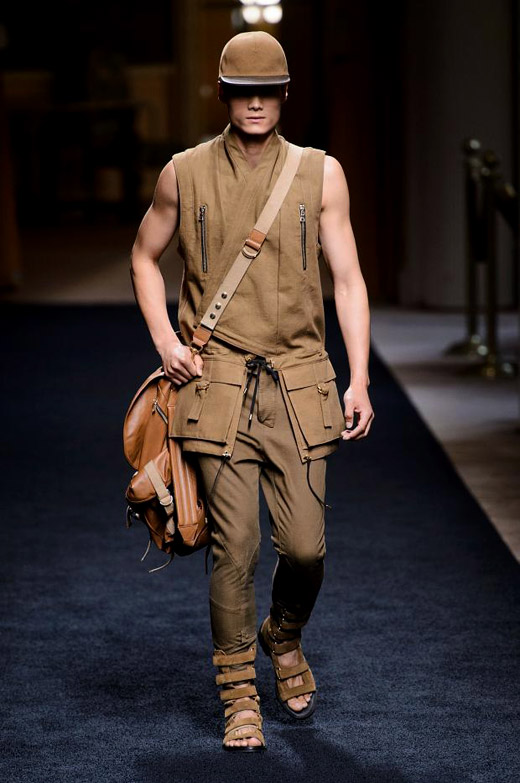 So designer's choice for a theme was 'Safari coolness' presented with baggy pants, caramel bikers, black leather combats, golden chain tank tops, dessert boot-sandals, Union Jack flags on pants and sweaters, draped jersey on tops and jumpsuits, tiger, lions and phoenixes prints, crochet garments, dessert sands colors, eye-catching accessories.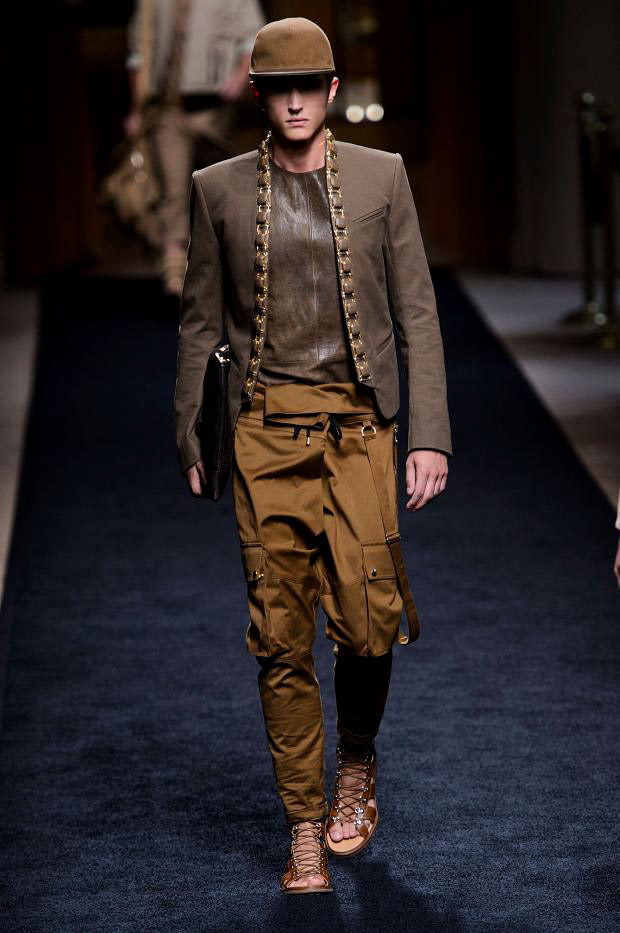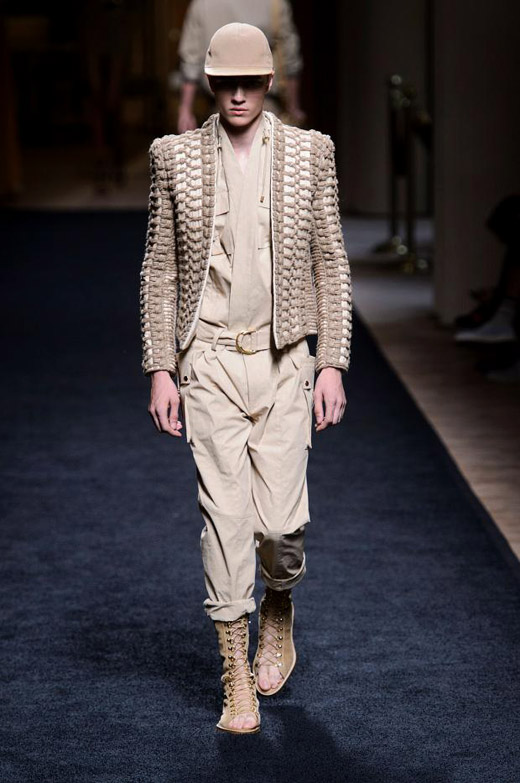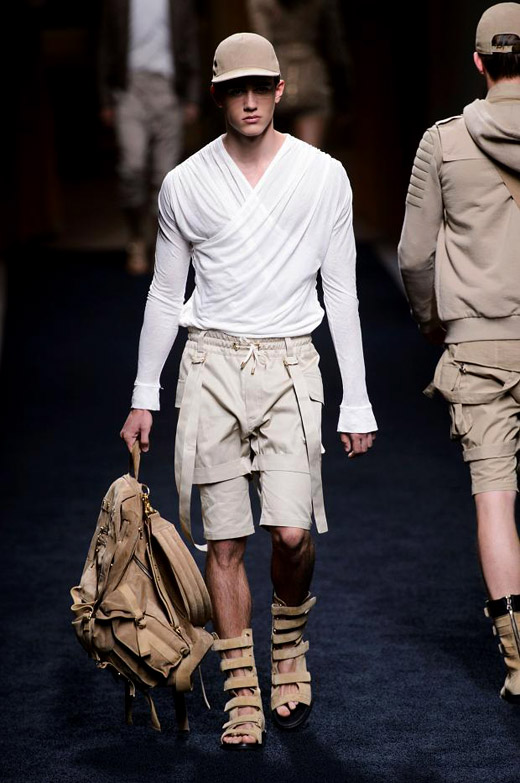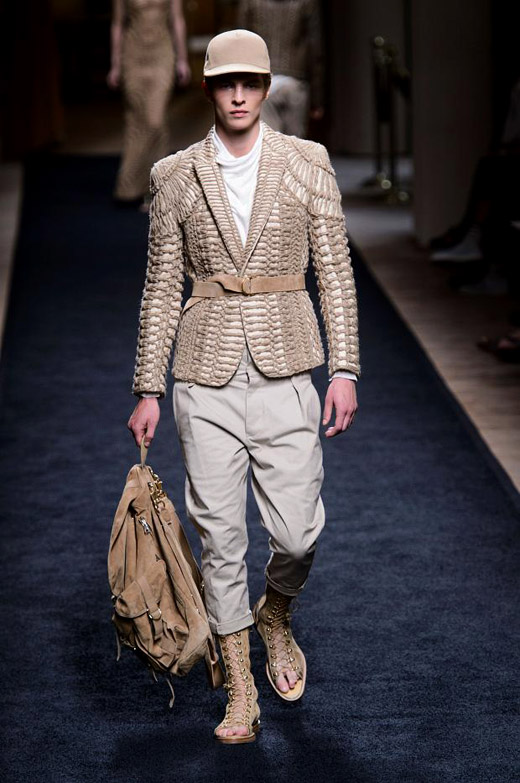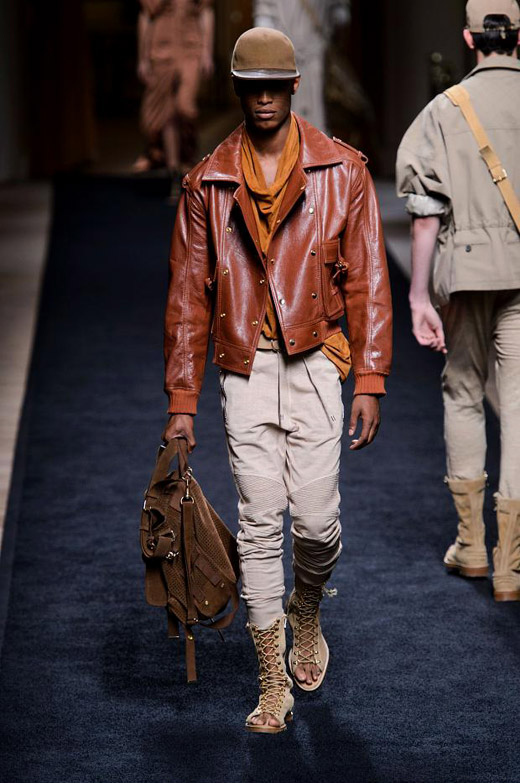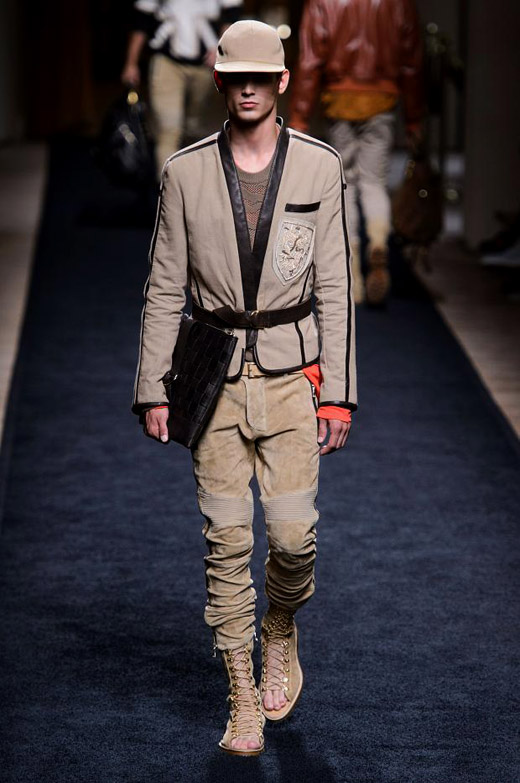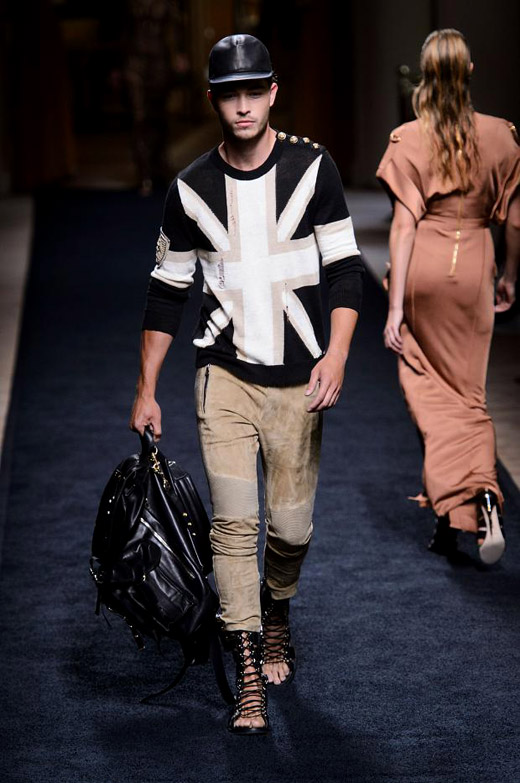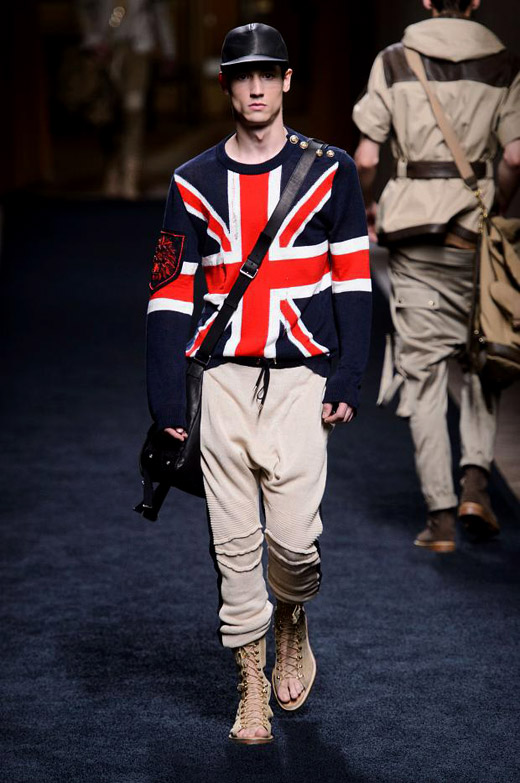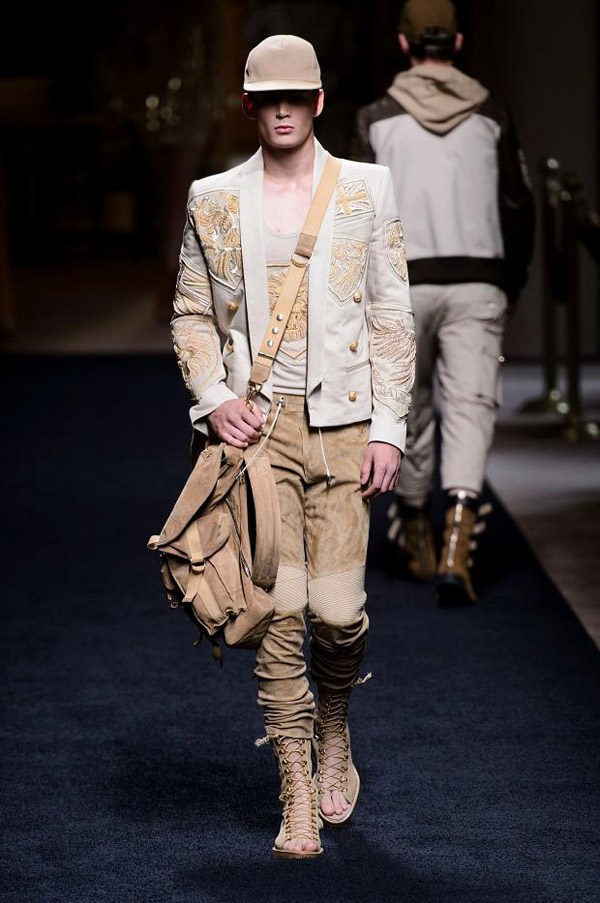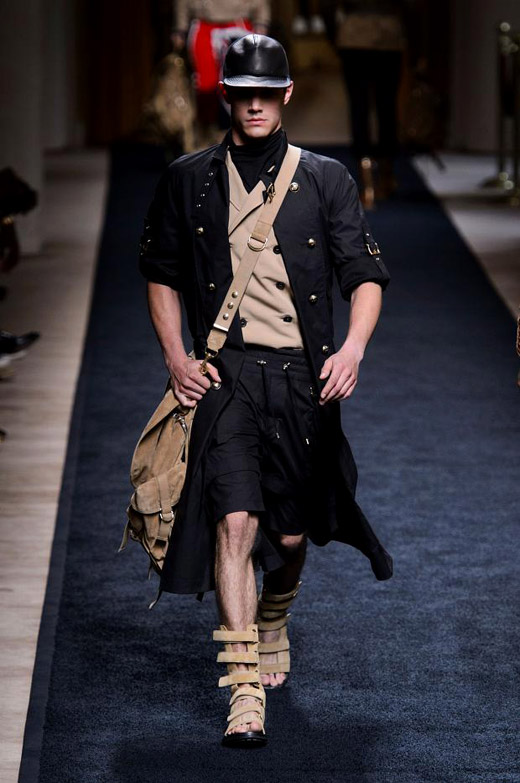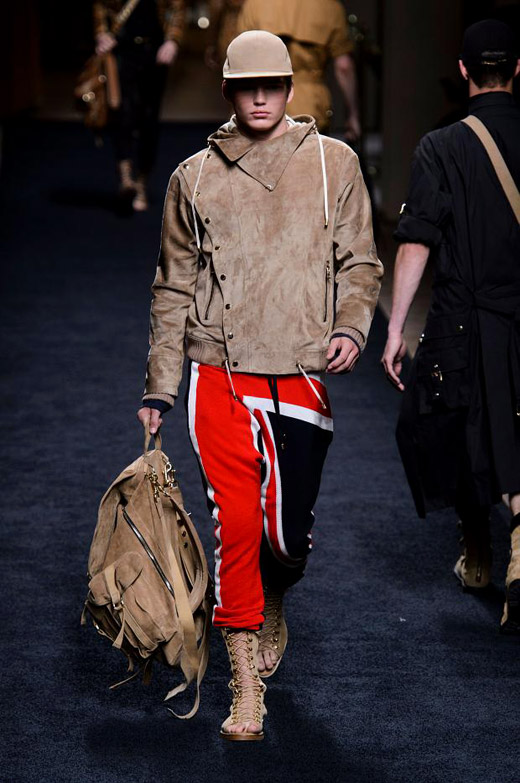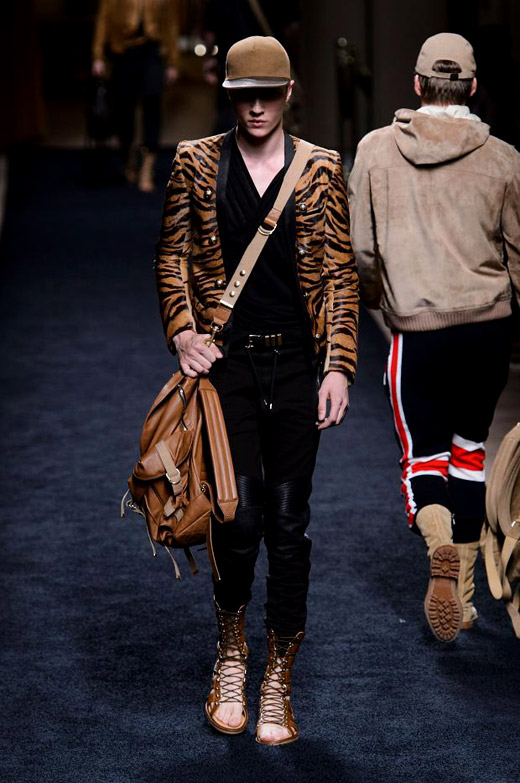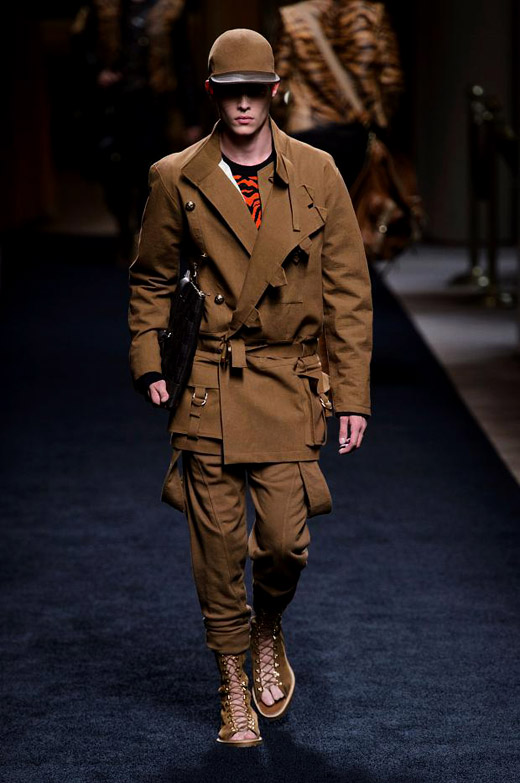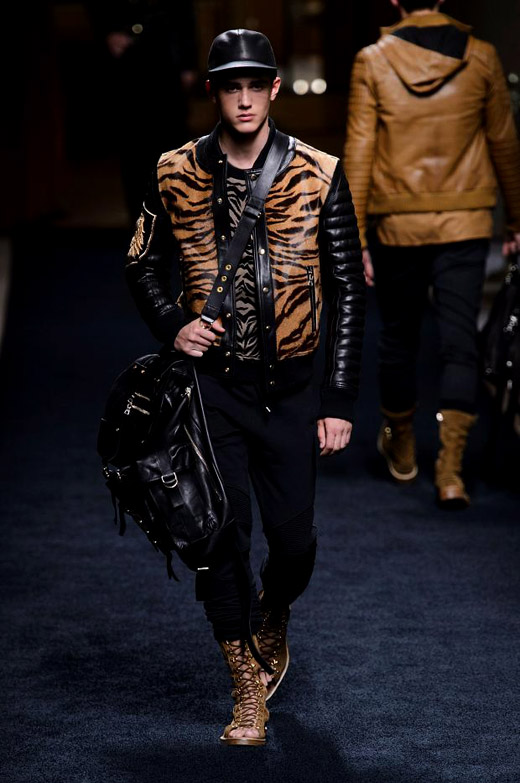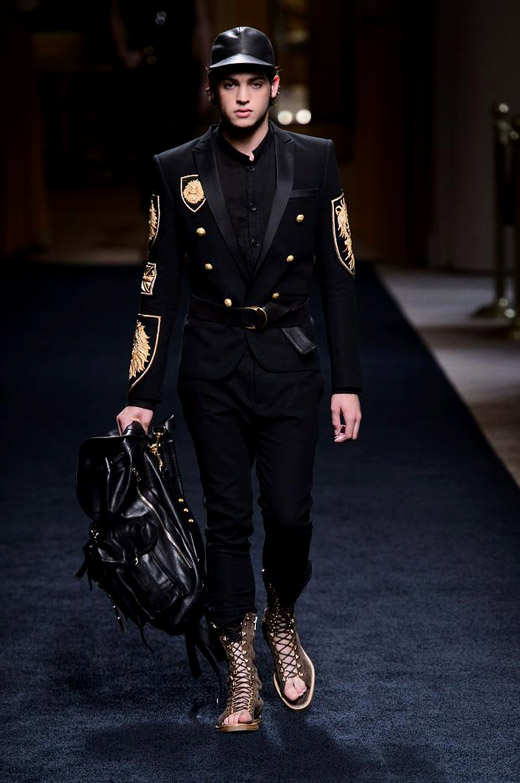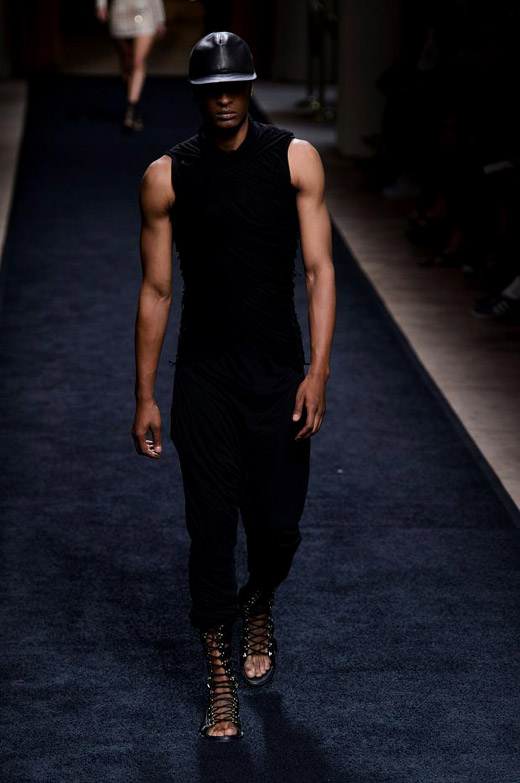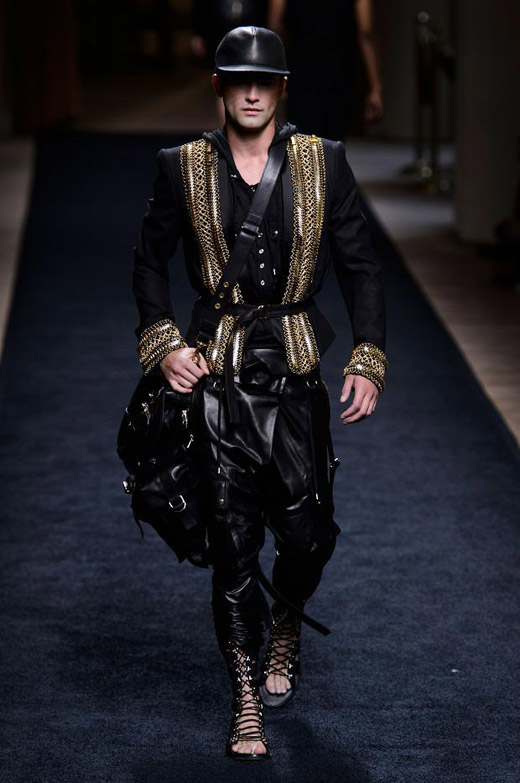 Photos: fashionising.com
Add comment