Etro Spring-Summer 2015 collection
Italian cuisine and clothing, pasta and colors, mixture of materials and prints - all this is part of the next year's hot season Etro men's fashion collection.
The fashion show (which was held earlier this year in Italy, during the Milan Fashion Week) started with 5 white jackets in unusual fabrics, continued with much bold and bright colors and ended with spaghetti-printed outfits.
Blue- and red-checked tablecloths were also part of the whole conception.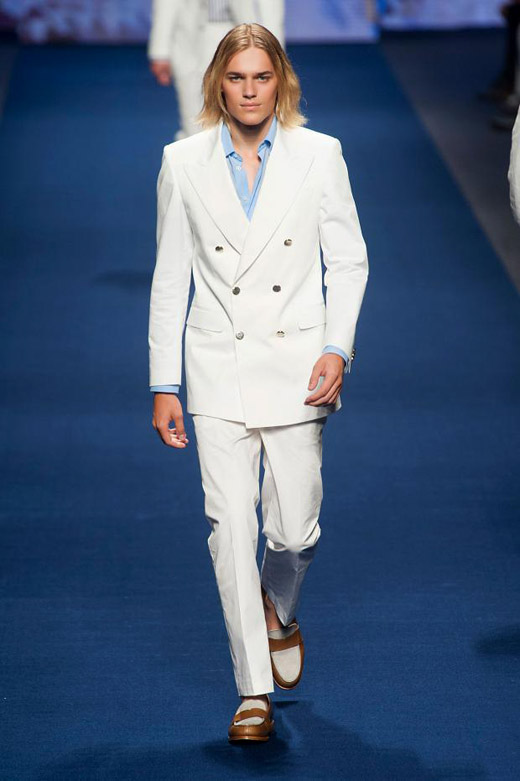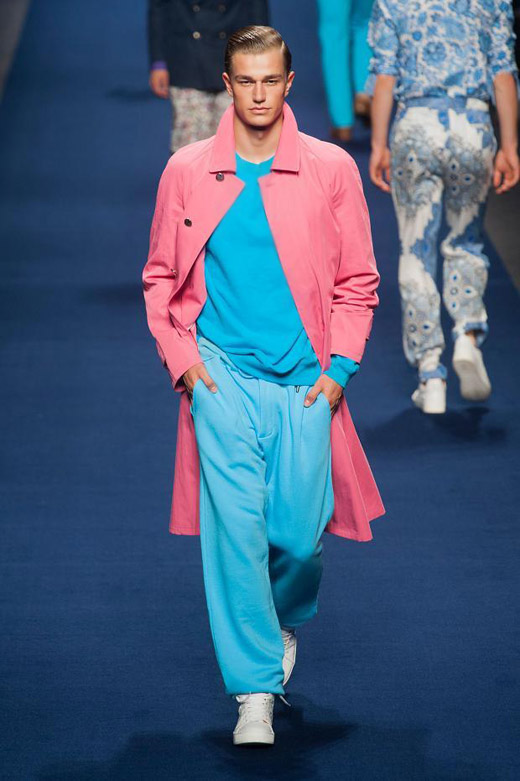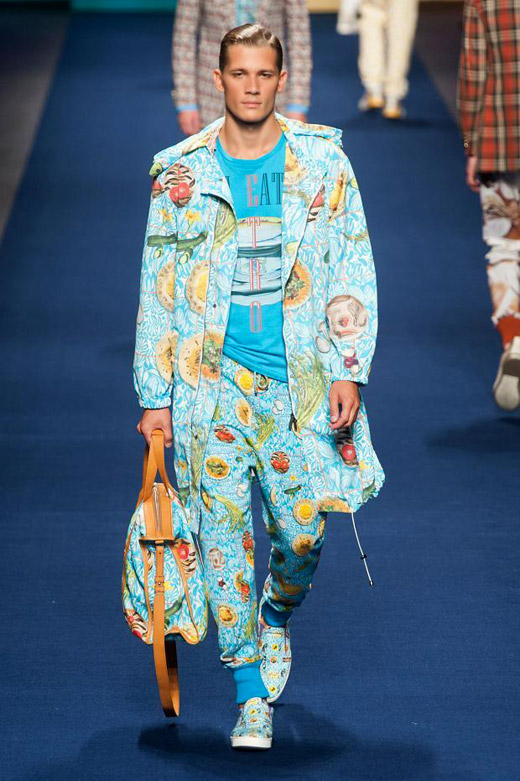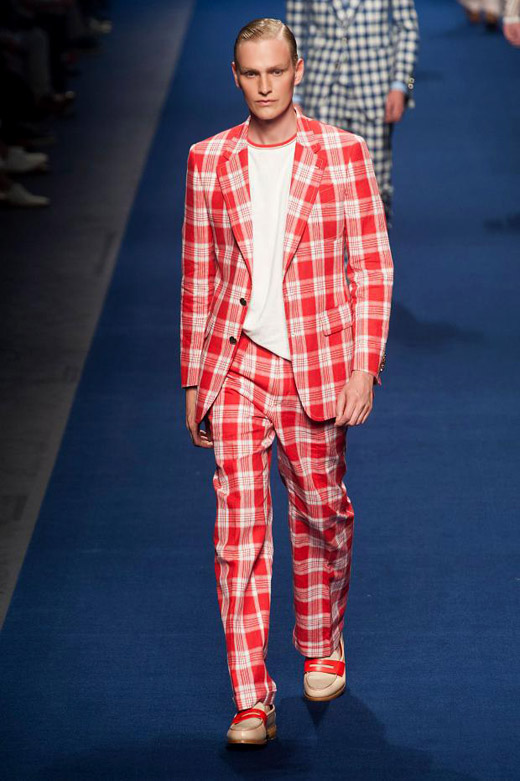 Collection's key colors are white, yellow, pink, turquoises and reds.
The list of used materials includes silk, cotton, linen, jersey and unusual organic fabrics like bamboo, hemp, nettle.
Gentlemen's outfits were combined with two-tone moccasins, bowling bags and patchwork lace-ups.

Let's see more: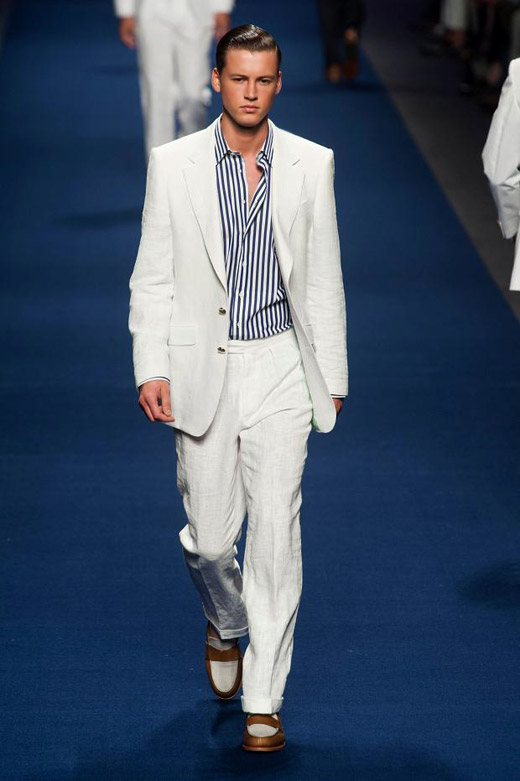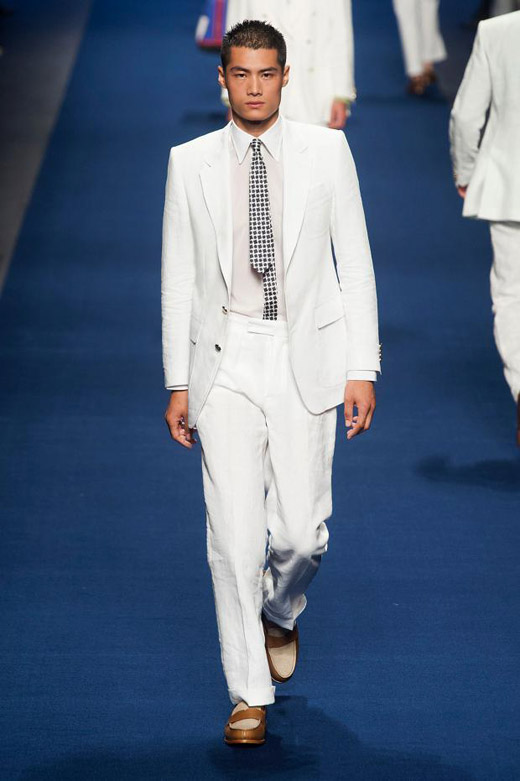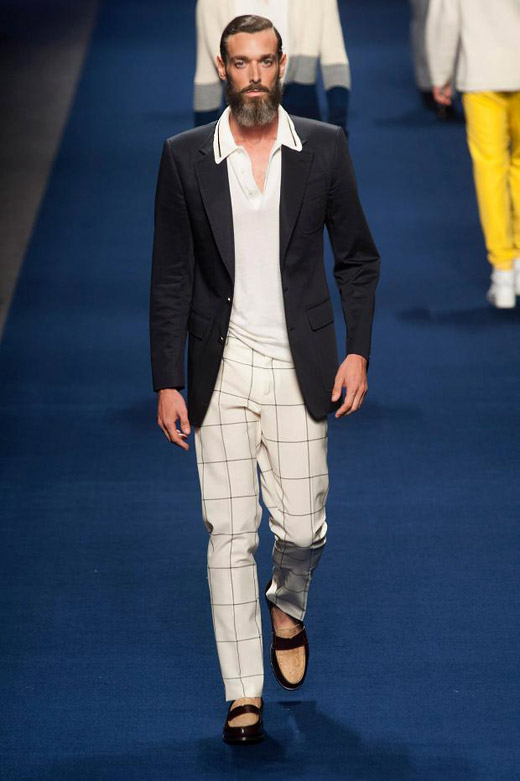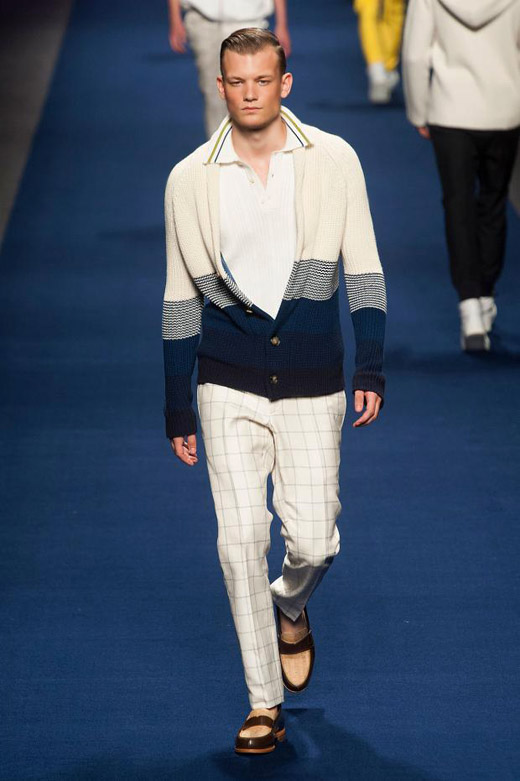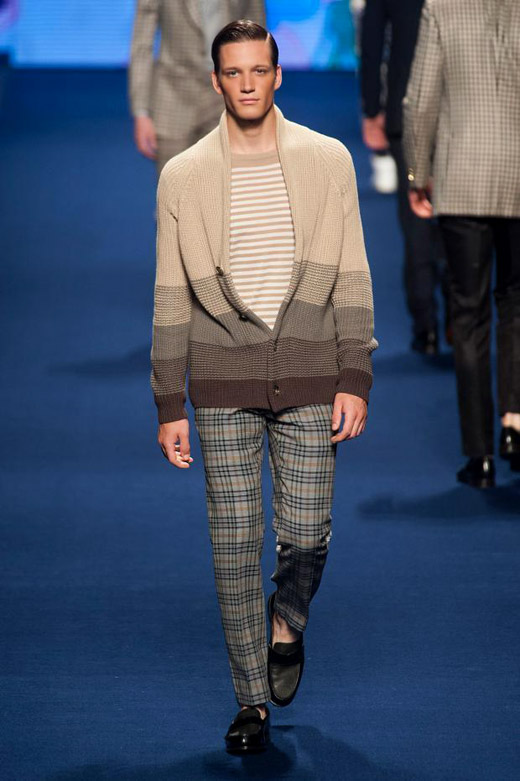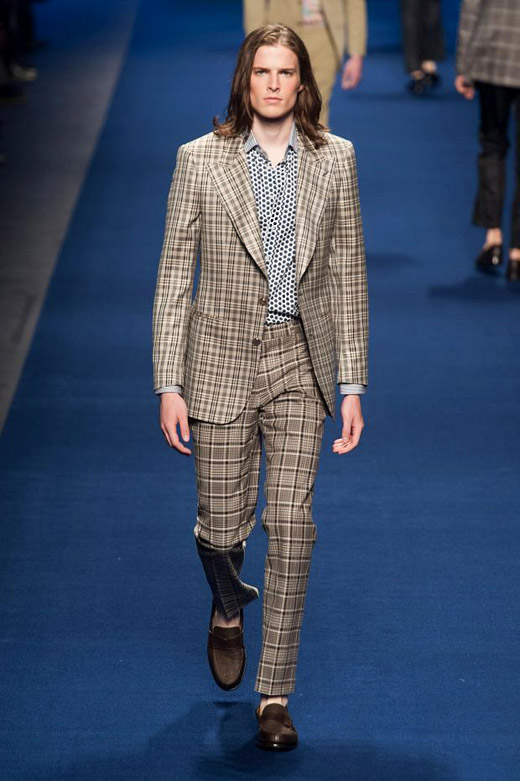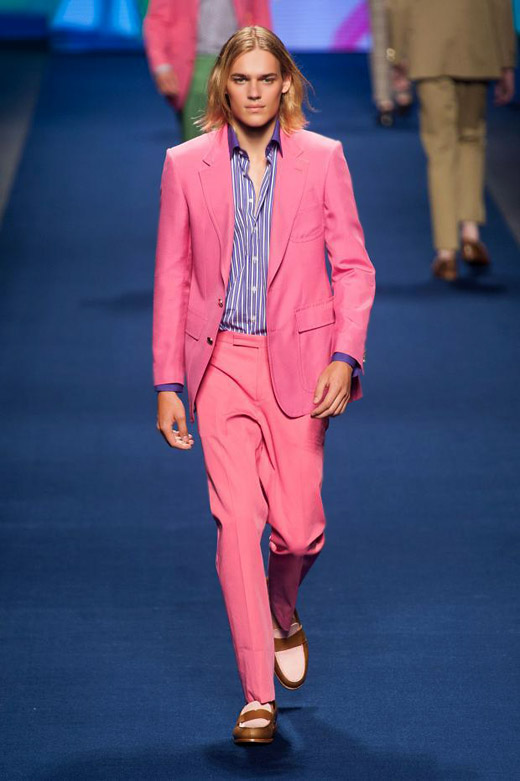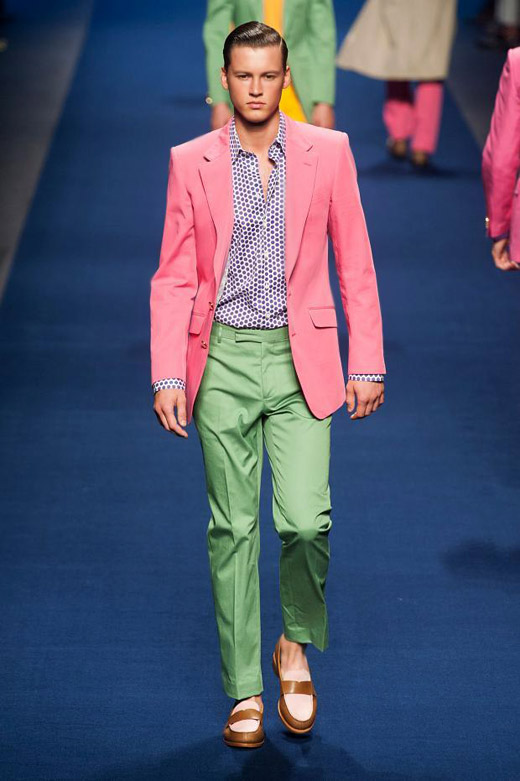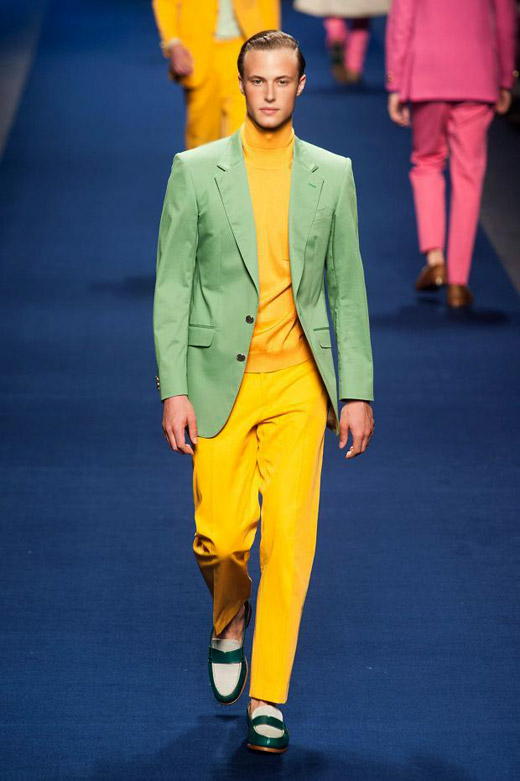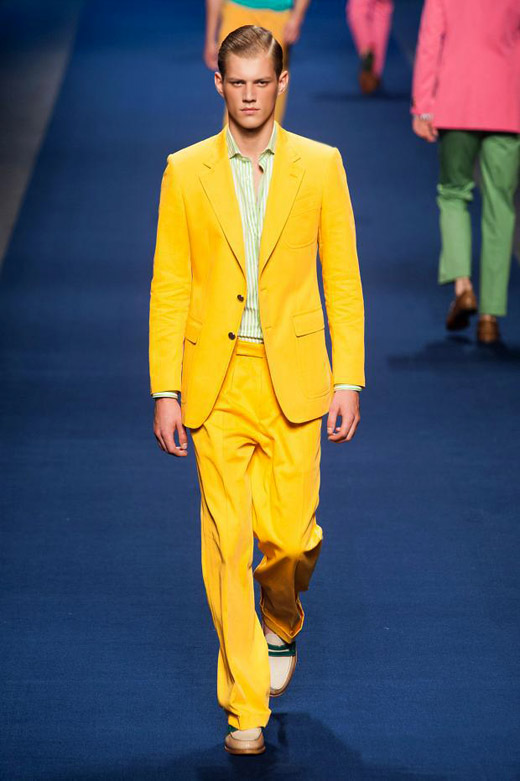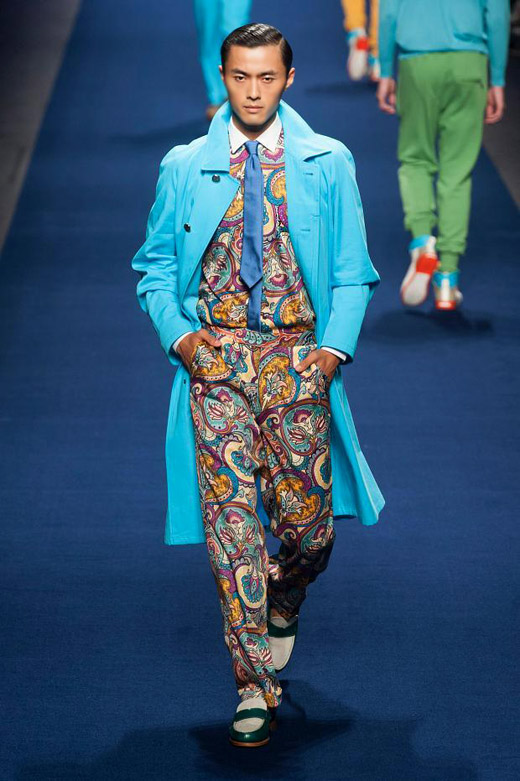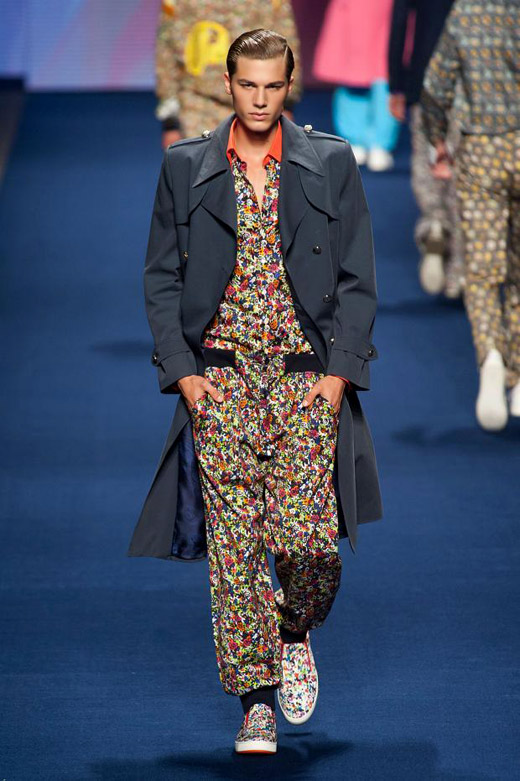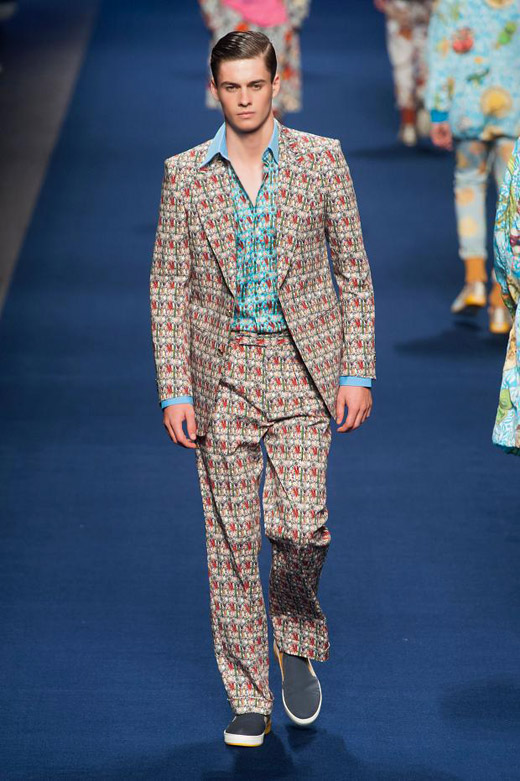 Photos: fashionising.com
Added on: 10 December 2014|16:21:09
Hits: 15316
Author: veselka
Category: ,
Tags: men's fashion, menswear, collection, men's suit, Etro, Spring, Summer, 2015, color, Milan Fashion Week, Italy
Number of comments (0)

Add comment