Vienna Fashion Week: Shakkei Spring Summer 2015 Menswear Collection
About the designer:
Gabriel Baradee graduated from Japanese studies (Bachelor) in Vienna and Berlin and received his Diploma from ESMOD Berlin (Ecole Supérieure des Art et Techniques de la Mode). He could gain international experiences in London and Tokyo. Highlights of his career so far have been the establishment of his label by the "moving showroom" concept with fashion shows in Berlin, Vienna and Zurich (2009), the collaboration with Eva & Adele for the Art Basel Miami Beach 2010, and the "Best Newcomer Award 2012" of the Vienna Awards for Fashion and Lifestyle. In January 2013 he showed his work at the lavera Showfloor during the Berlin Fashion Week. Since 2011 he annually presents his label at the MQ Vienna Fashion Week.
For five years fashion designer Gabriel Baradee follows trails of great artists from various ages and interprets them in new ways. Like the timeless work of his role models, Baradee's fashion is connecting design and sustainability on several levels. The Shakkei Spring/Summer Collection 2015 unites different techniques and invites to a journey into the manifold world of sustainable, green fashion.
For the collection, "The Tale of Genji", a Japanese literature master piece from the year 1000 serves as a rich source of inspiration. It describes traditional art techniques in high detail. On the one hand, Sashinui, a Kimono stitching method is used for creating shadow effects. Sashiko, on the other hand, the Japanese pendent of patchwork from the 8th century, aiming at prolonging the life time of clothes or fabrics, is corresponding perfectly to the label's sustainability thoughts. In addition, printing techniques as a typical and longtime Shakkei element return for the anniversary collection.
As a term from the Japanese art of wood craving, Shakkei stands for complex ambiguity. This leitmotiv is reflected by the key pieces of the collection: For the men's business fashion Gabriel Baradee commits another change in his hitherto style: He presents not only a lilac suit but also a shirt with patchwork applications.
Further elements of this anniversary collection are knitwear made in Burgenland (Austria), new blazer forms. Classic business outfits for work and societal events, as well as men's shirts with strict sexiness complete the offer.
Shakkei is derived from the Japanese art concept of wood craving, where garden architecture is used as background for a landscape. The label stands for subtle design, timeless elegance and aesthetics. Enhanced by delicate, sustainable or organic fabrics Gabriel Baradee provides green, sustainable fashion for men. The collection is exclusively made in Austria (90%) and other EU countries, thus creating value for local businesses, reducing CO2 emissions from transport and allowing for constant quality control. Shakkei strives to be a holistic sustainable label by using re- and up-cycling techniques to reduce waste, hosting its website and online shop on a CO2-neutral webserver, and consuming electricity only from renewable resources.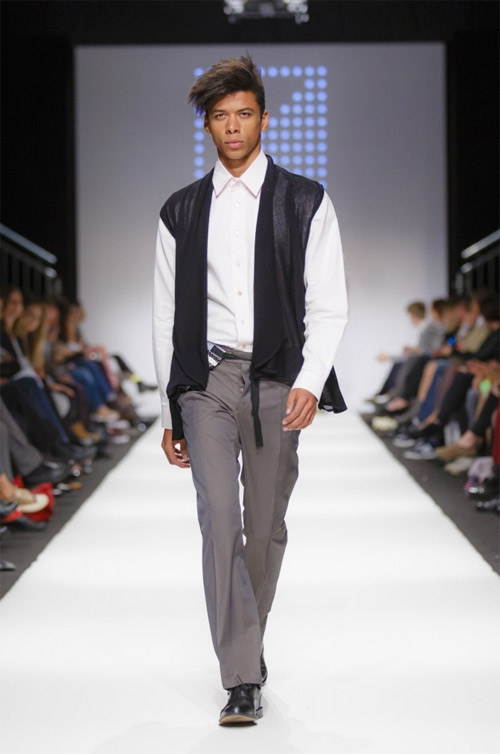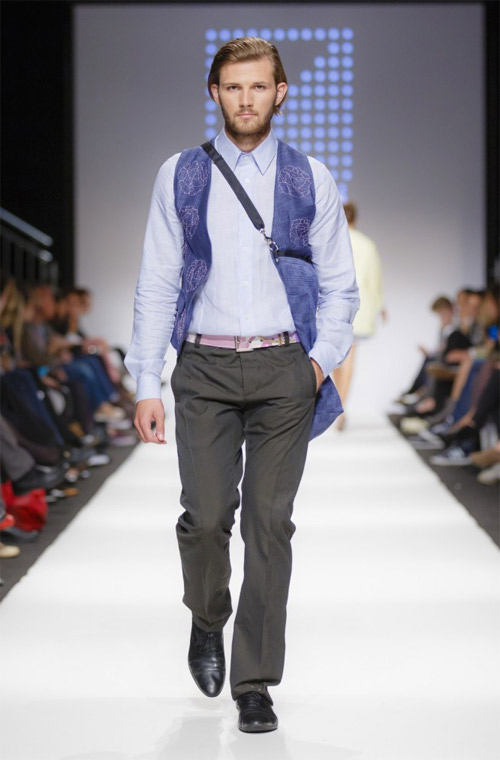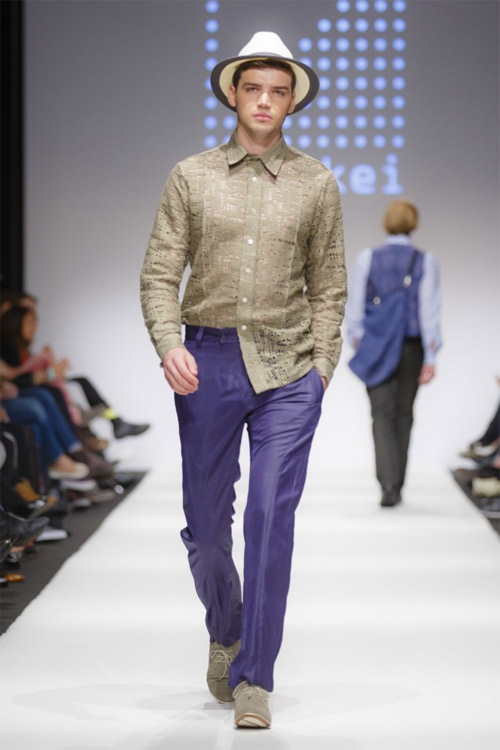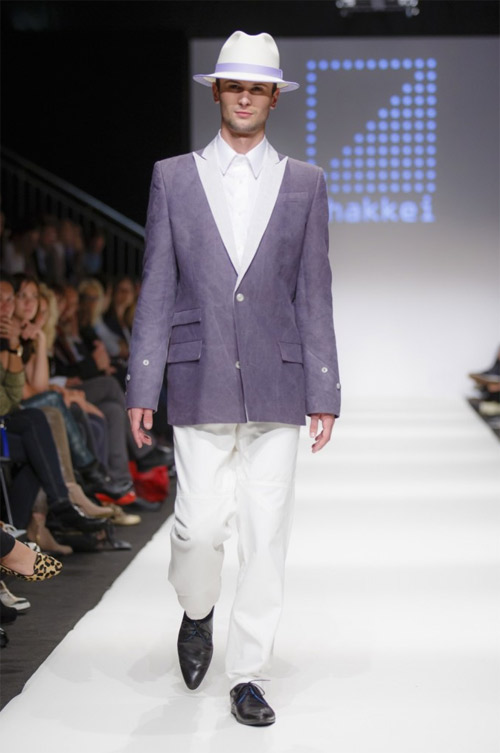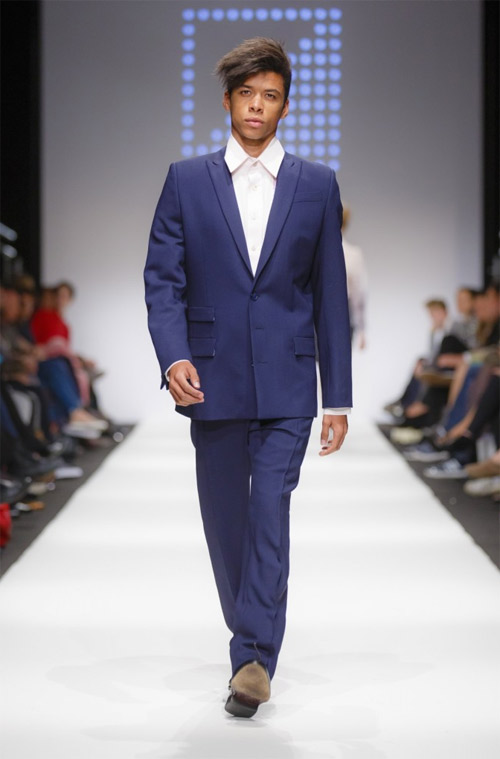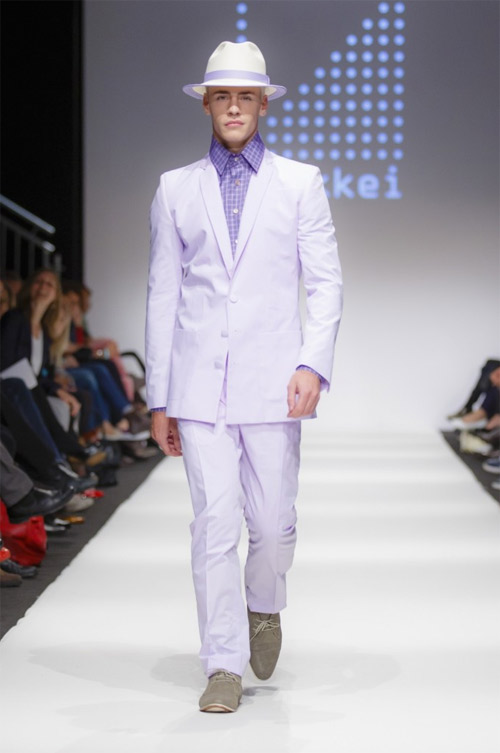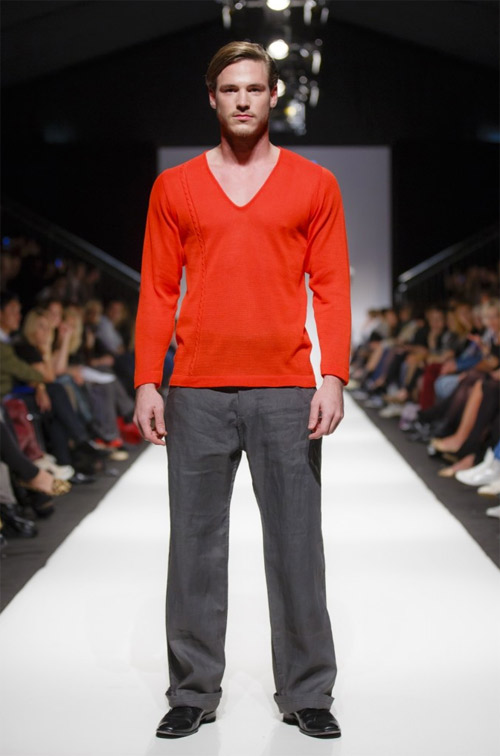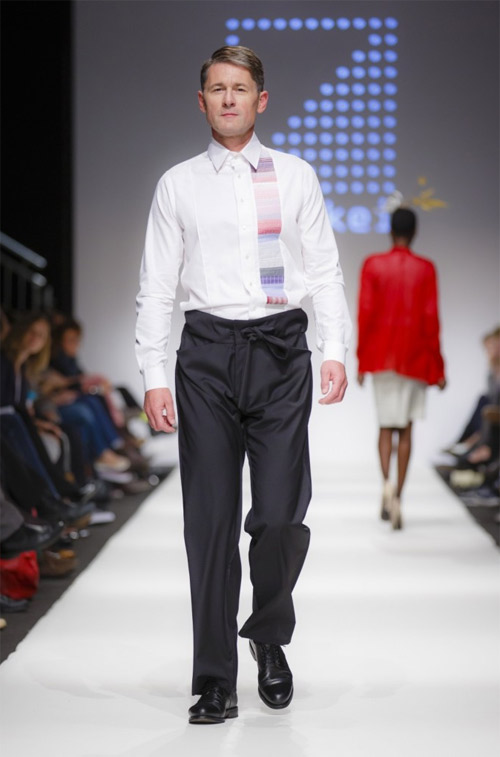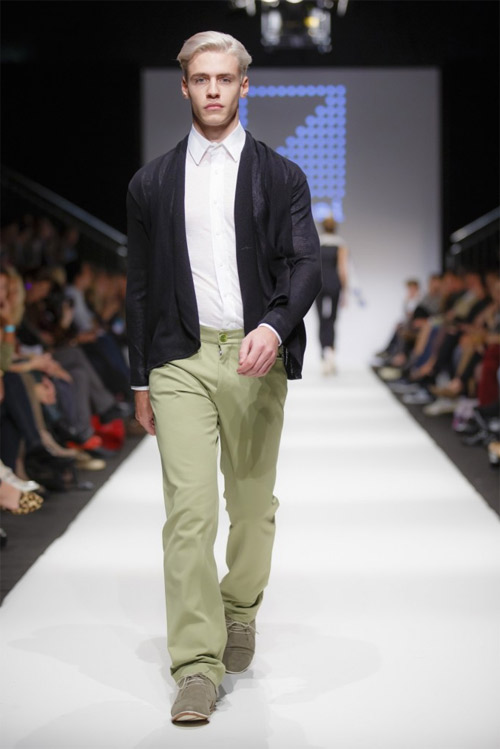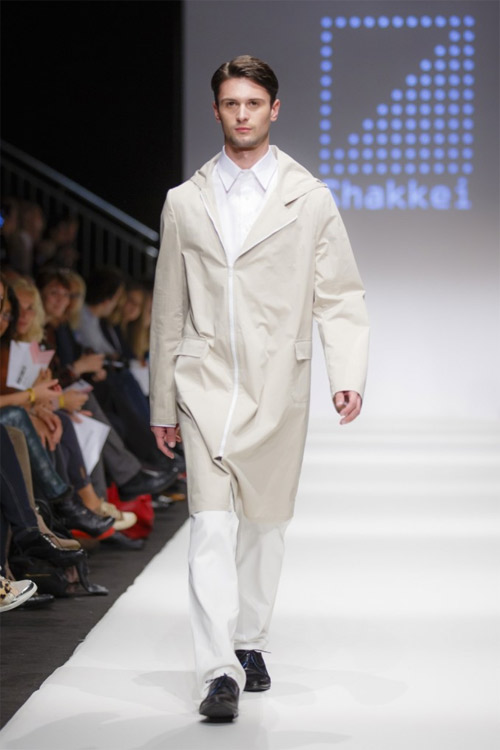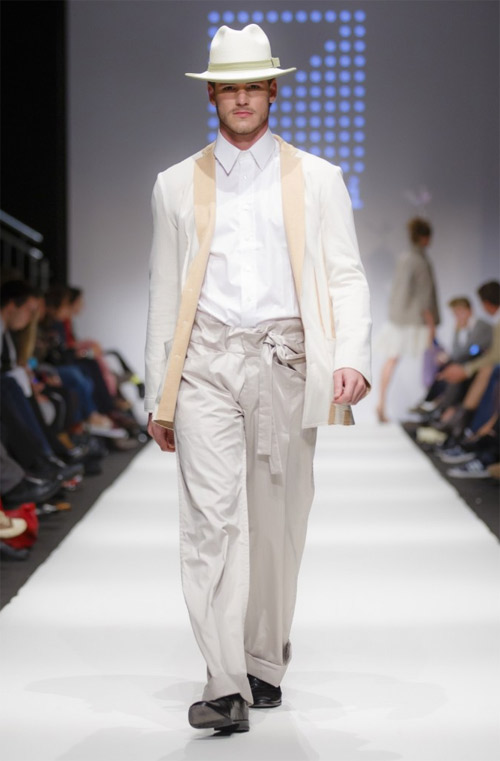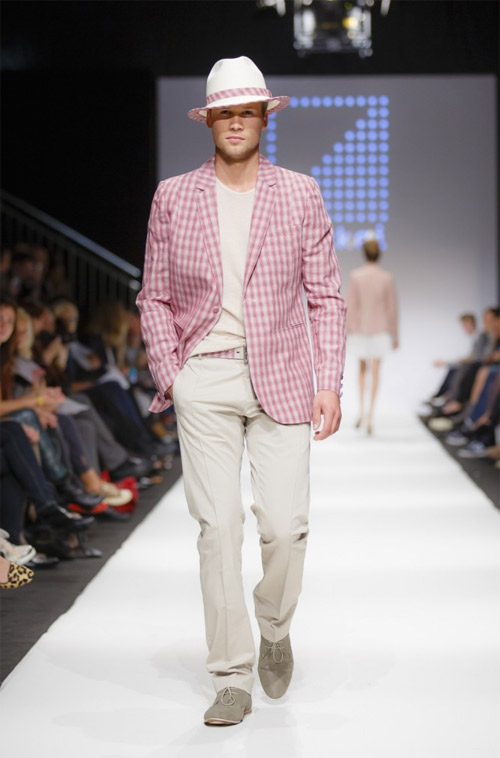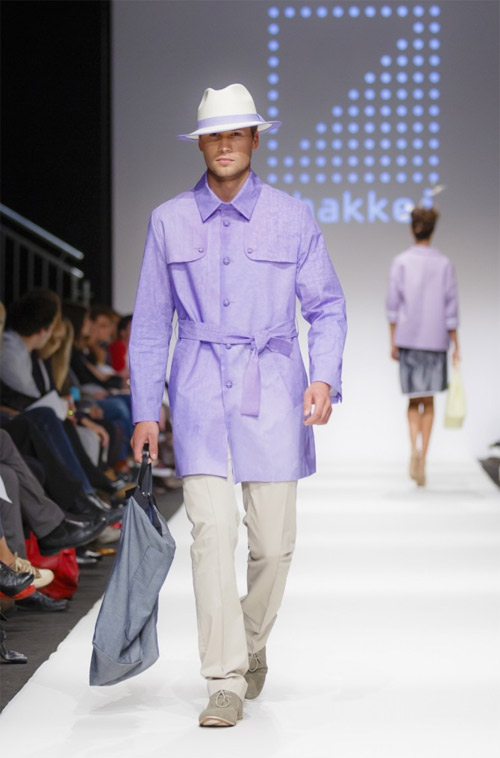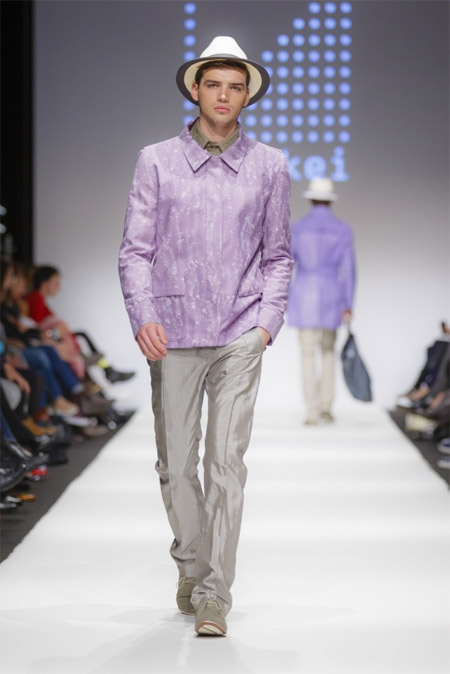 Photos and information: shakkei.at
Added on: 27 November 2014|16:27:16
Hits: 4970
Author: boyana
Category: ,
Tags: Shakkei, Japanese designer, menswear, suits, blazers, jackets, knitwear, Tokyo, Vienna Fashion Week, spring, summer, 2015, Gabriel Baradee
Number of comments (0)

Add comment