Burberry Prorsum Spring 2015 menswear Collection
Inspired by British travel writer Bruce Chatwin. Journeys through poetry and well-travelled book covers. Iconic field jackets, denim jackets, duffles, tailoring and trench coats. Authentic fabrications in weathered tones. Illustrations and typographic print on shirts, satchels and sneakers.
A collection of dusty colours and sunbeaten tones. Faded green, antique red, indigo, washed yellow and aged russet. Natural materials. Denim, linen, lightweight cashmere, paperweight cotton, cotton velvet and nubuck.
Original illustrations and typographic prints inspired by vintage book covers of Britain. Artworks hand-painted in the studio and printed onto cashmere, cotton jersey and leather.
Satchels for travel and everyday use. Relaxed in coloured grainy leather and book cover prints. Field sneakers in cutout leather, nylon and mesh.
Coats, jackets and bags from the collection can be purchased until 24 June. Each piece is handmade to order and can be personalised with a bespoke nameplate.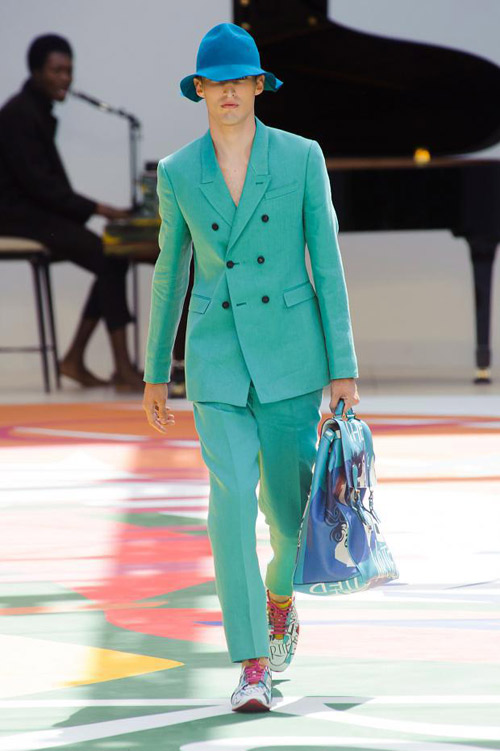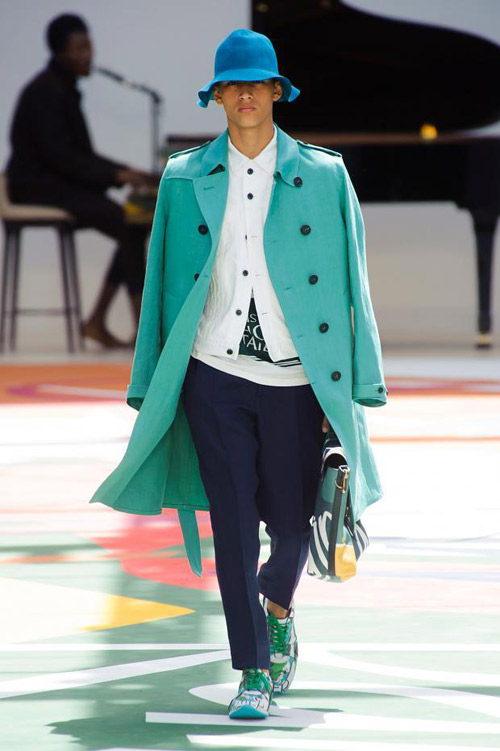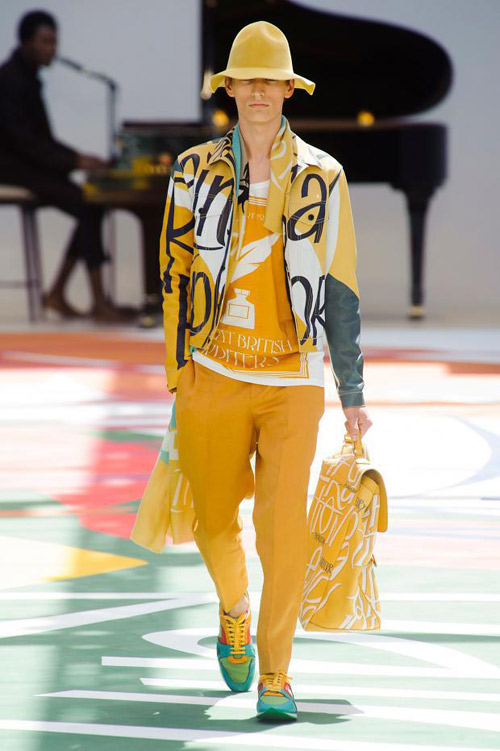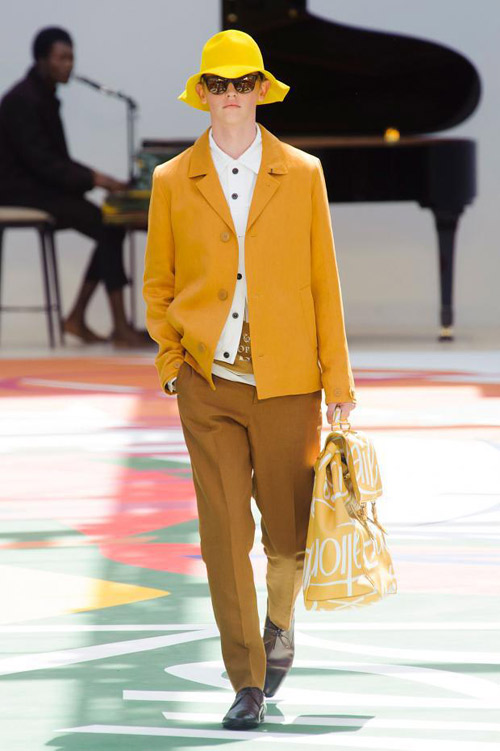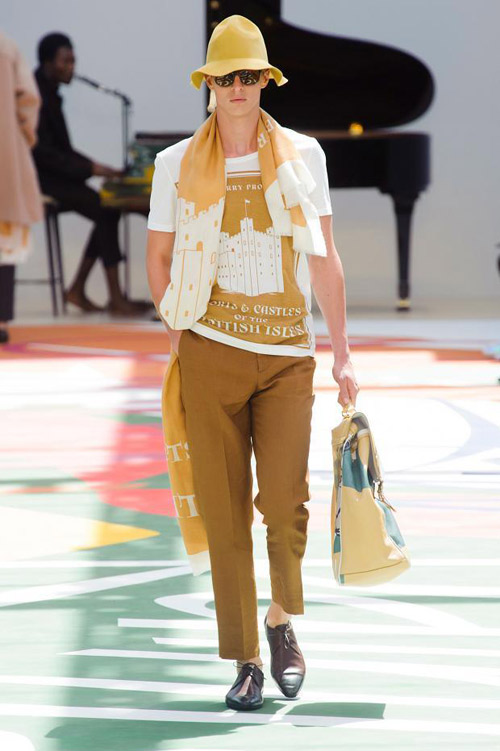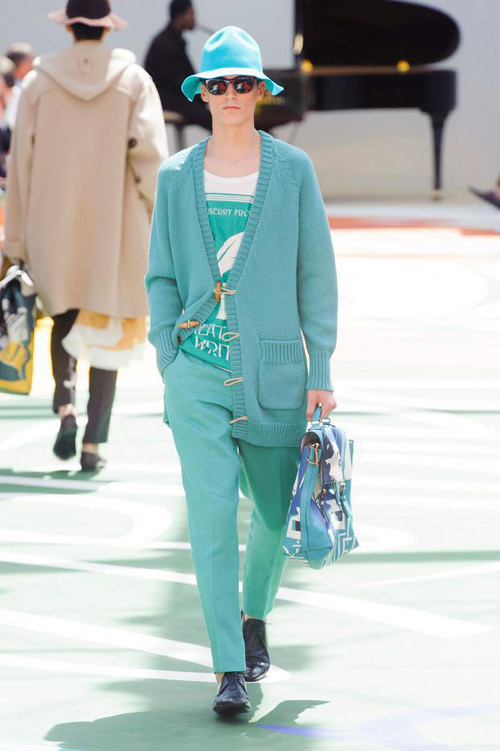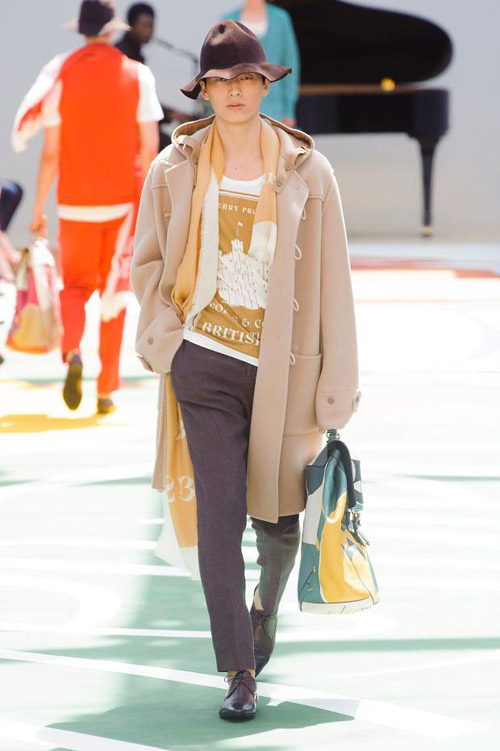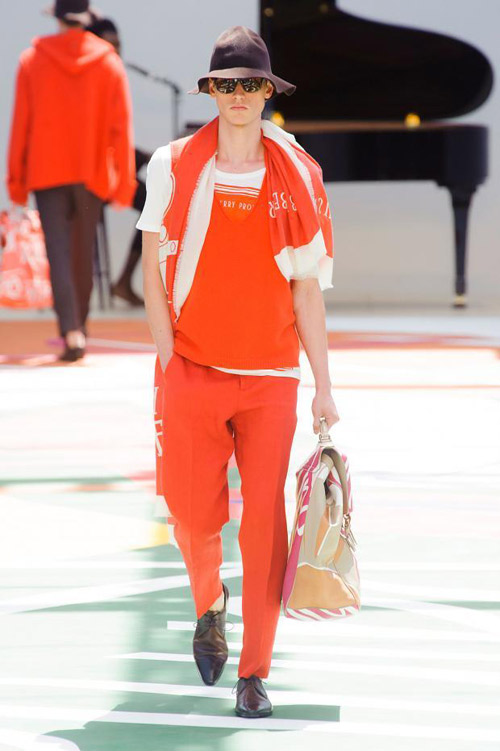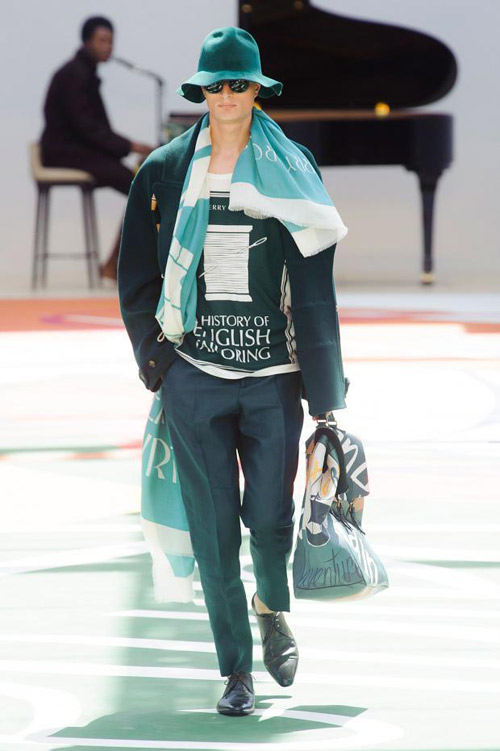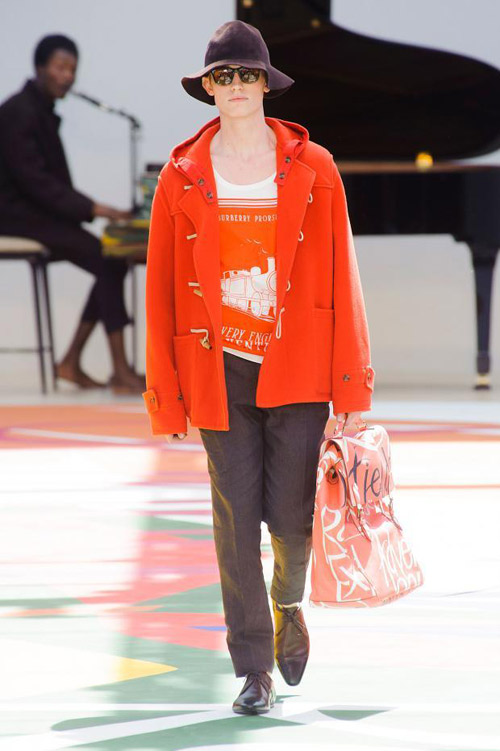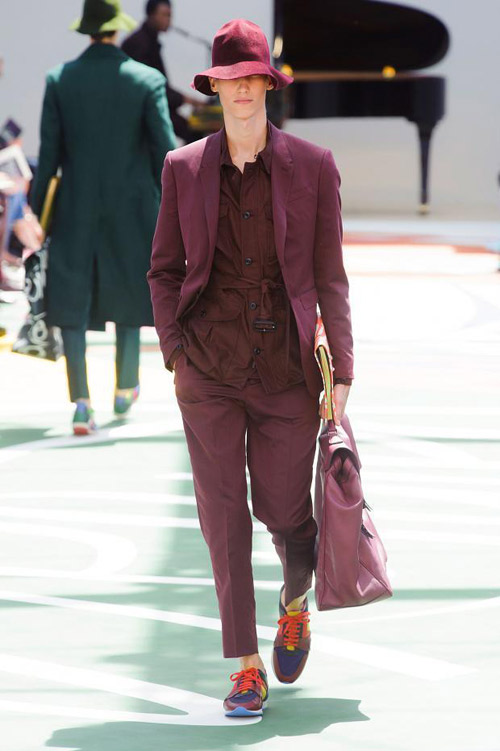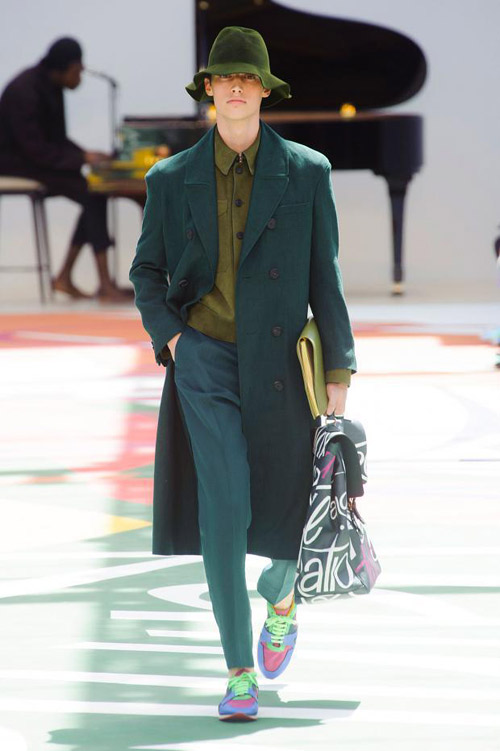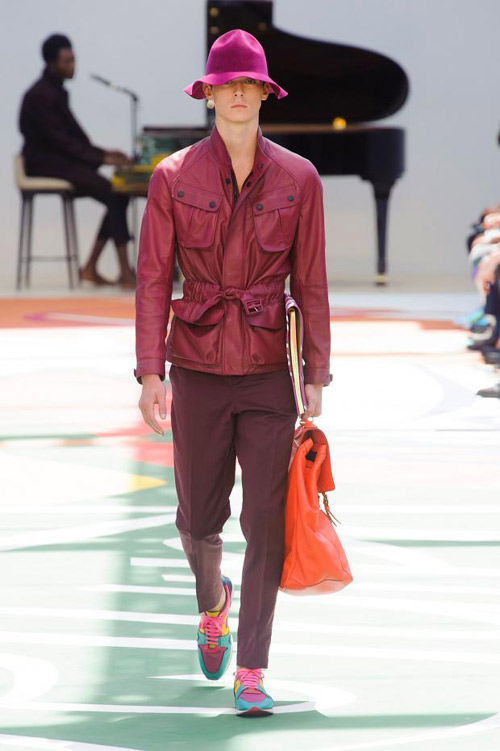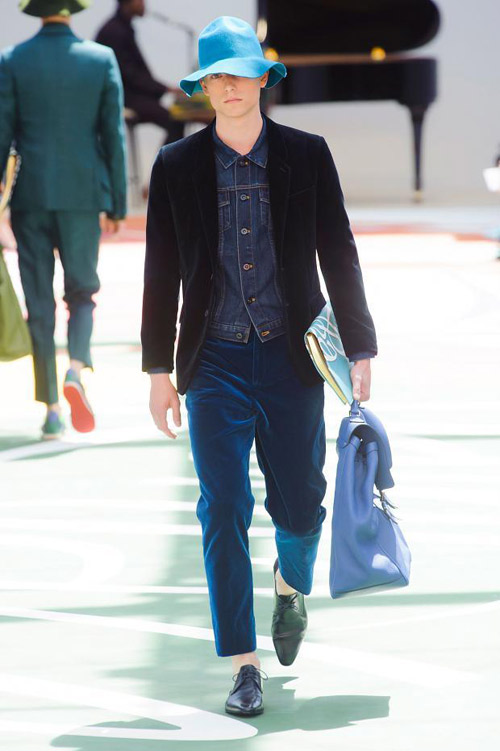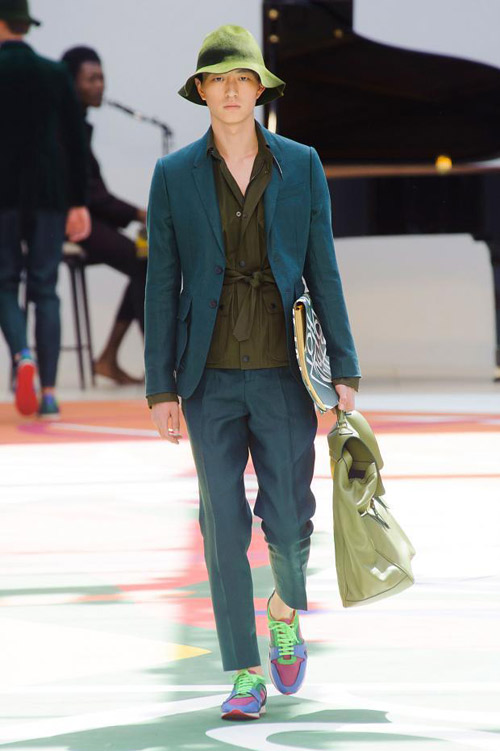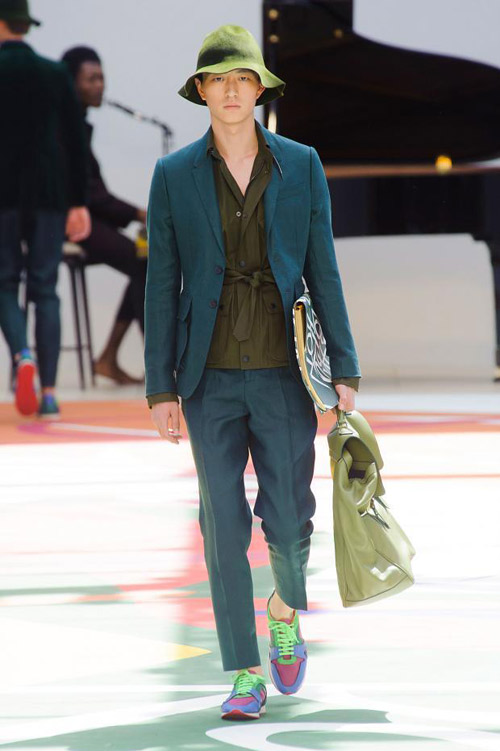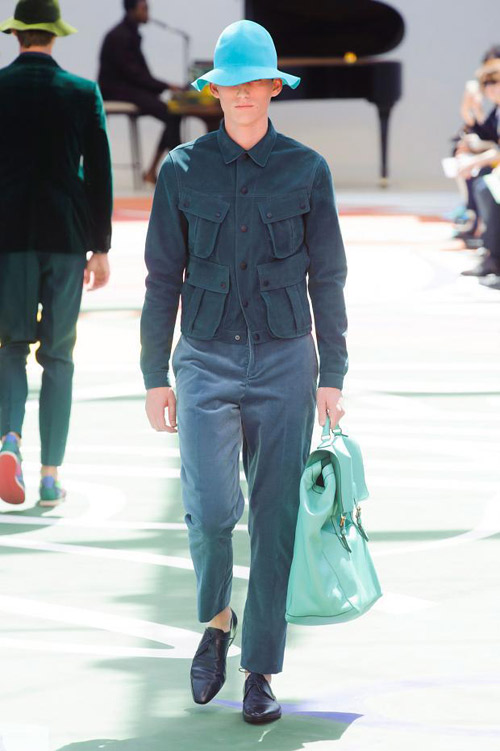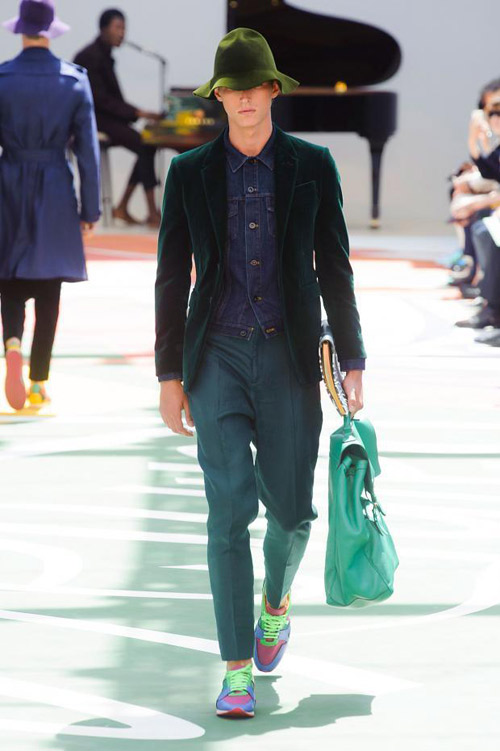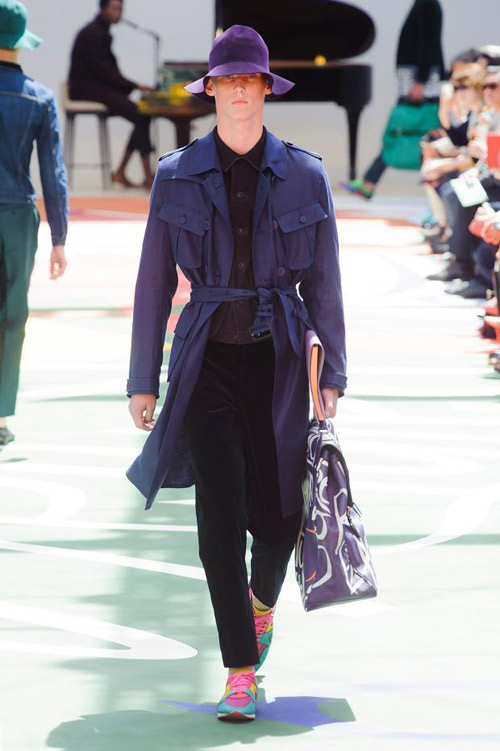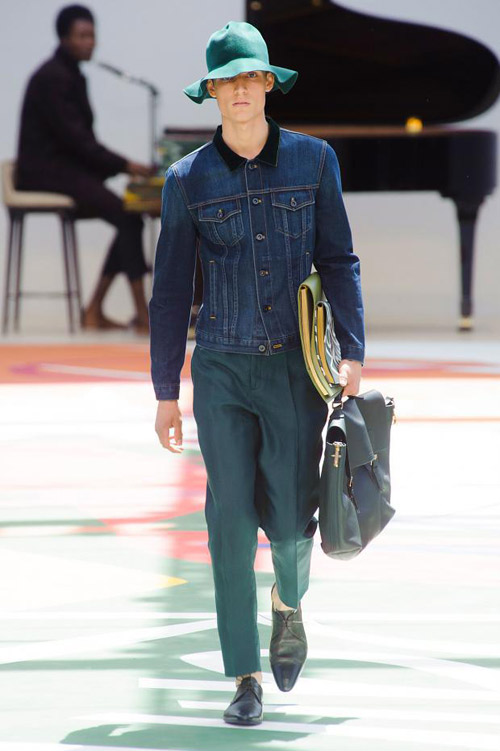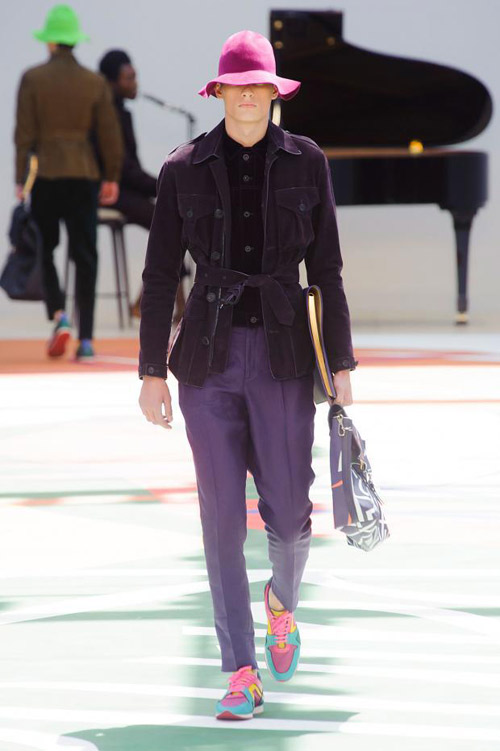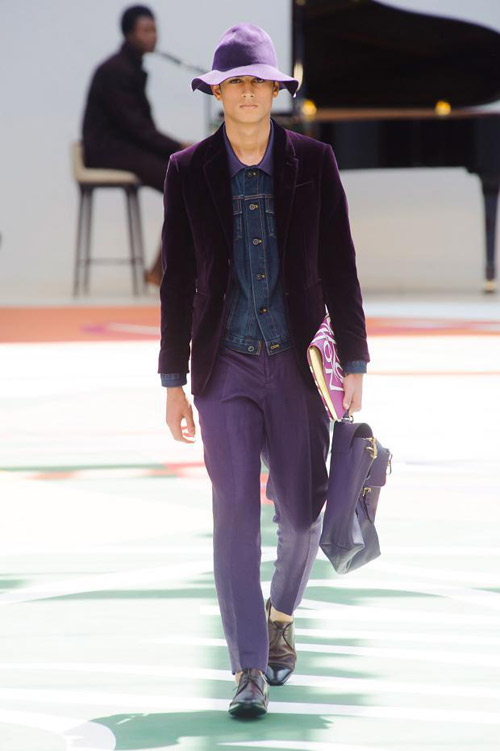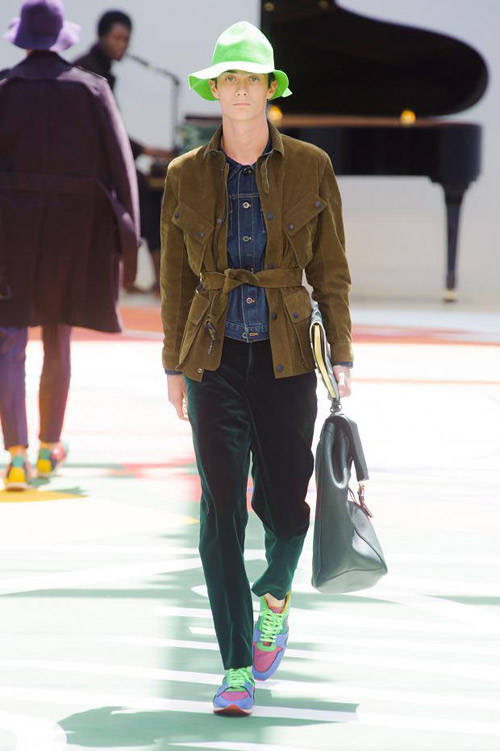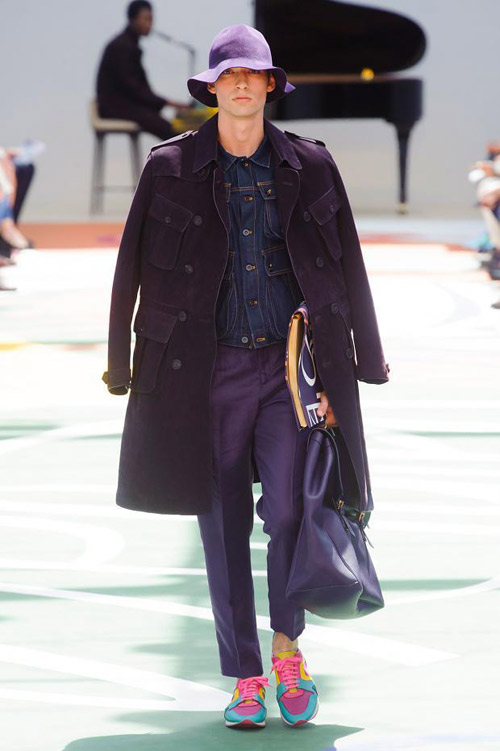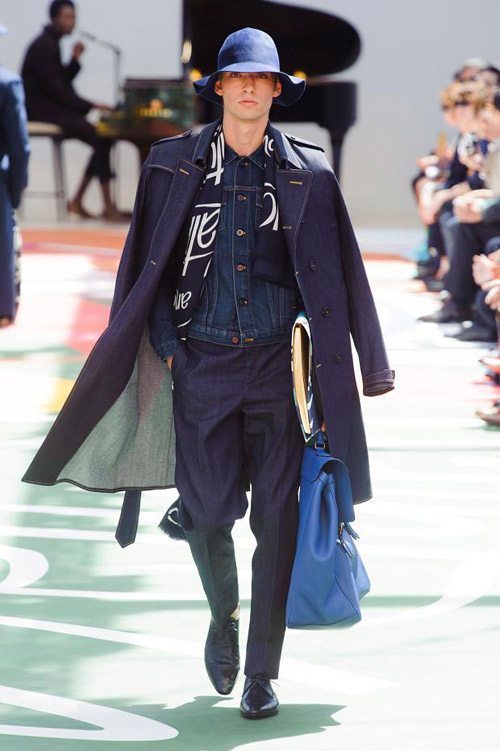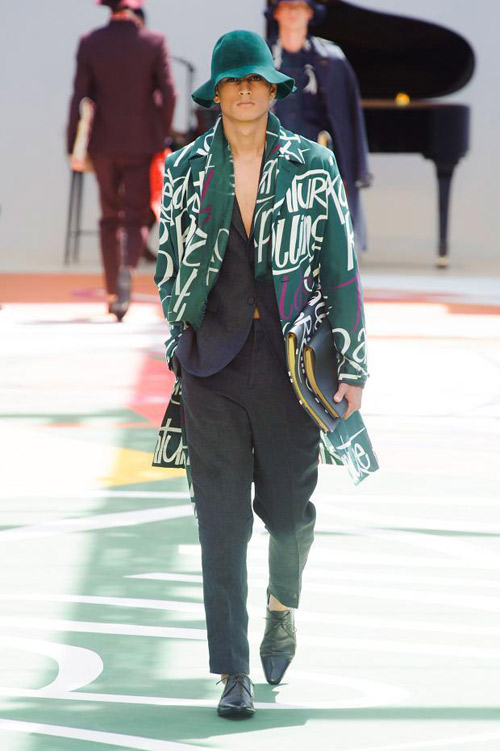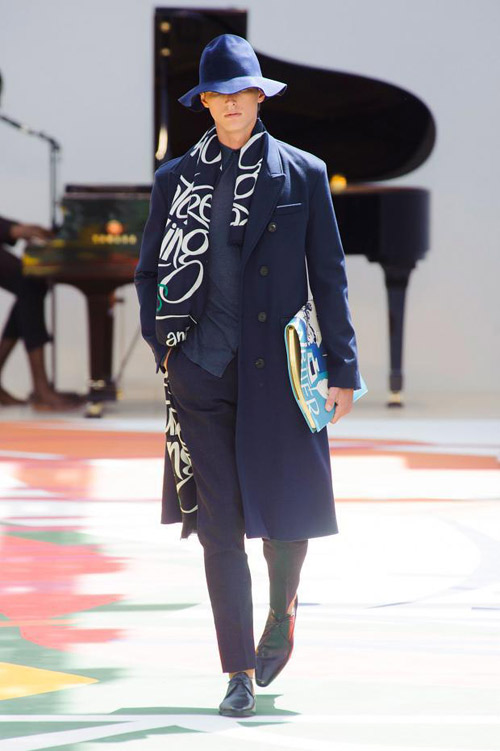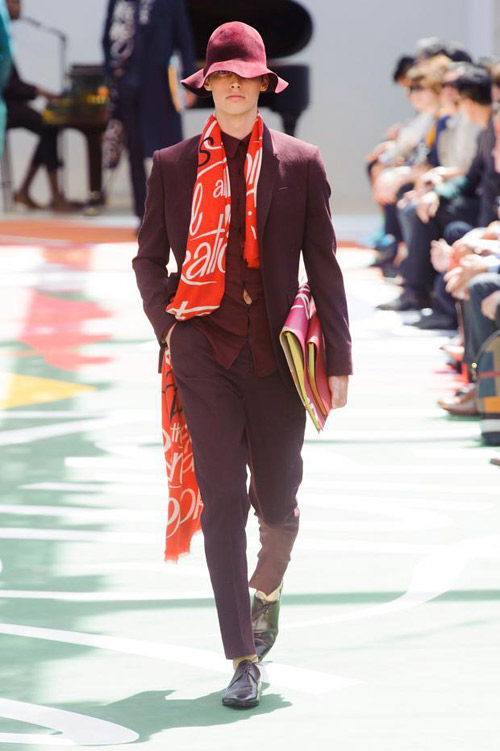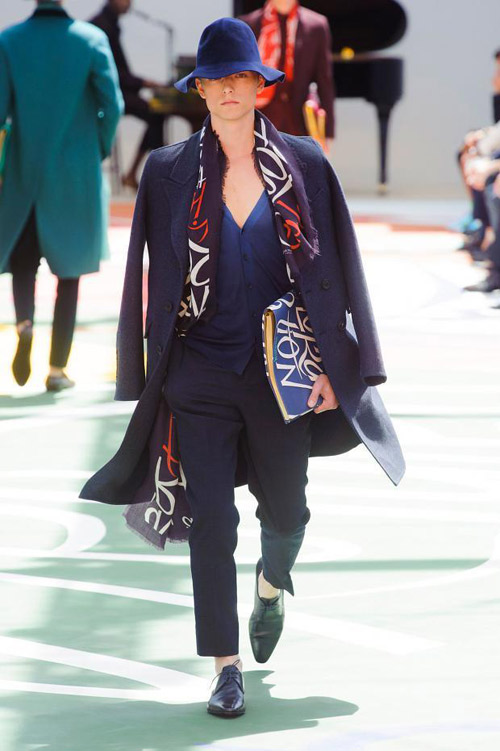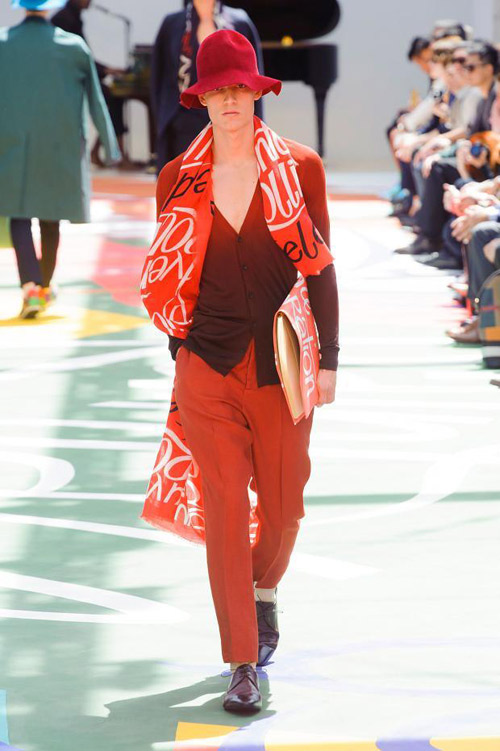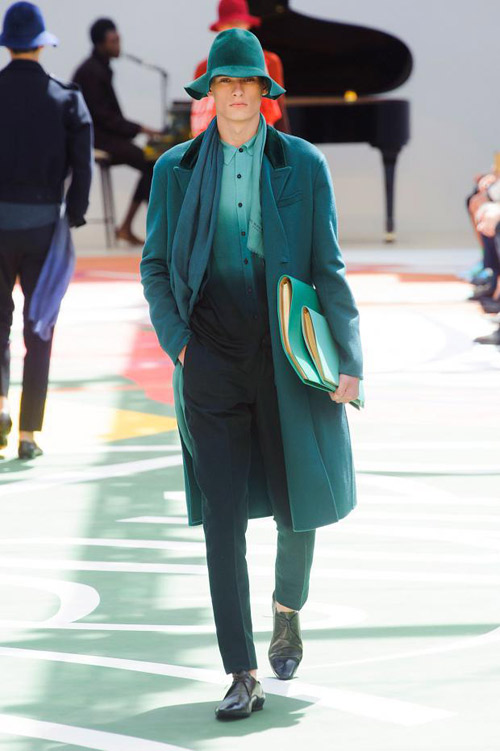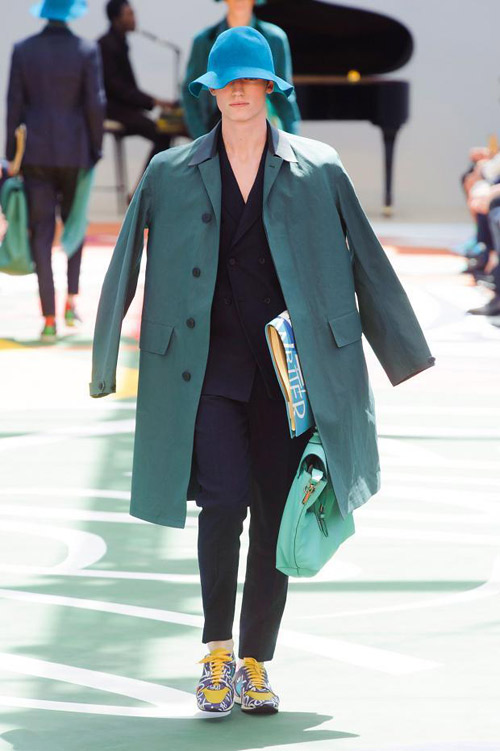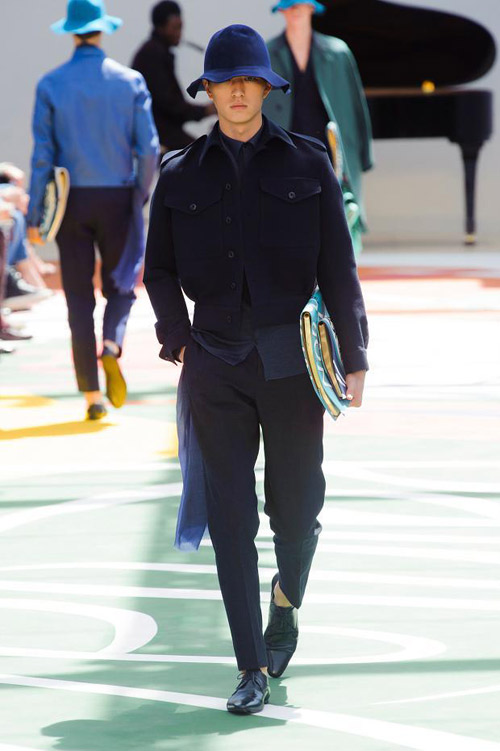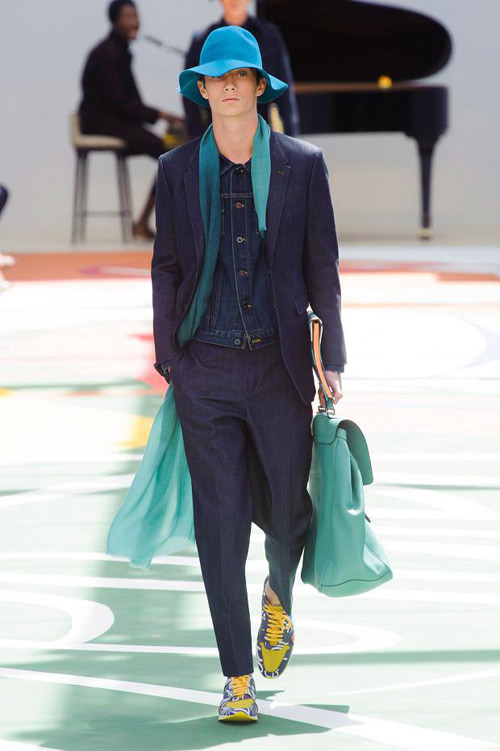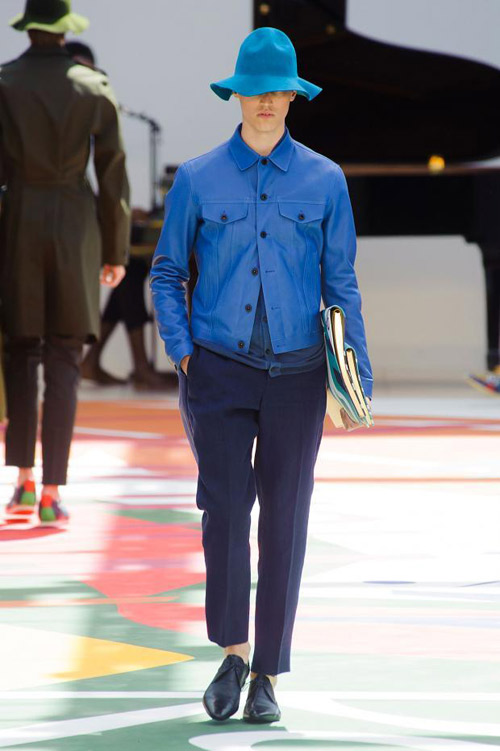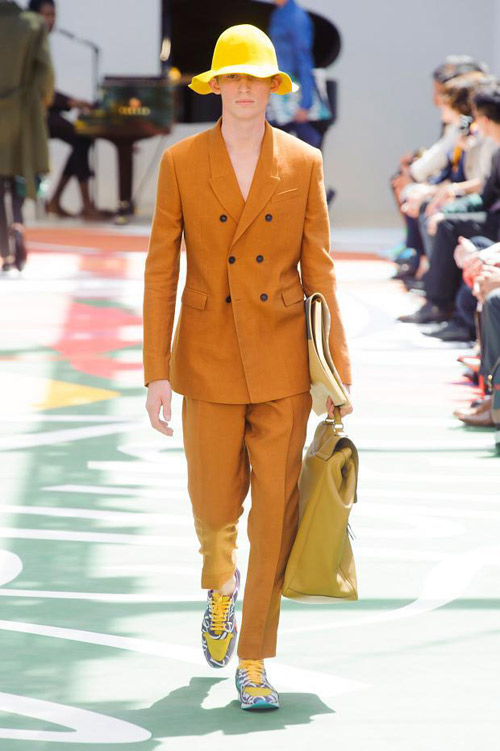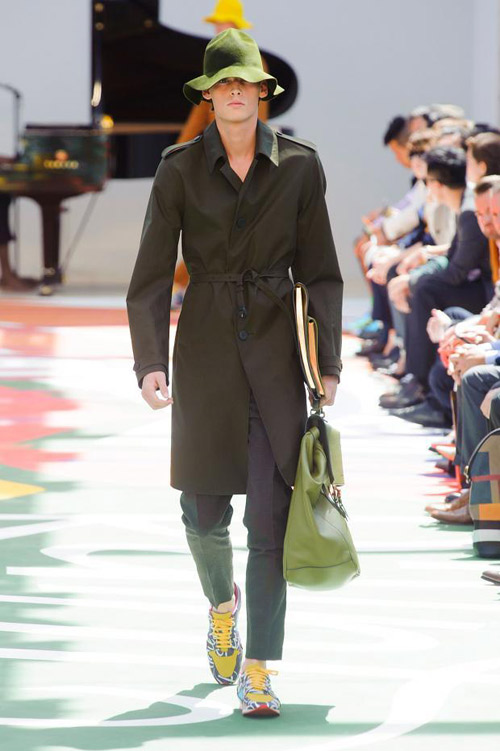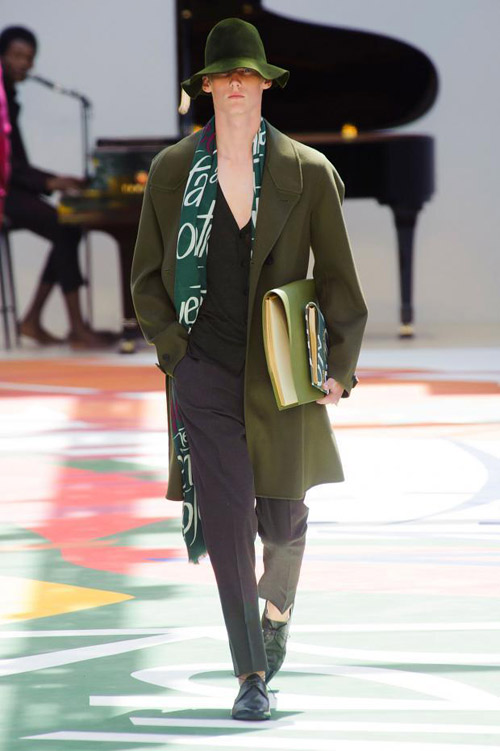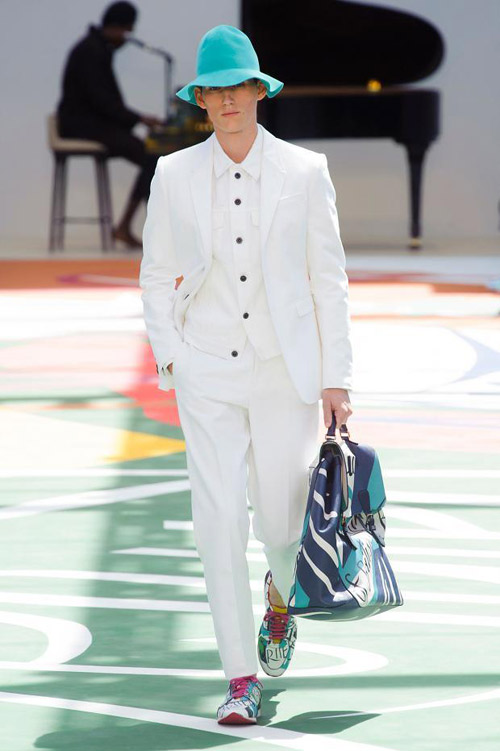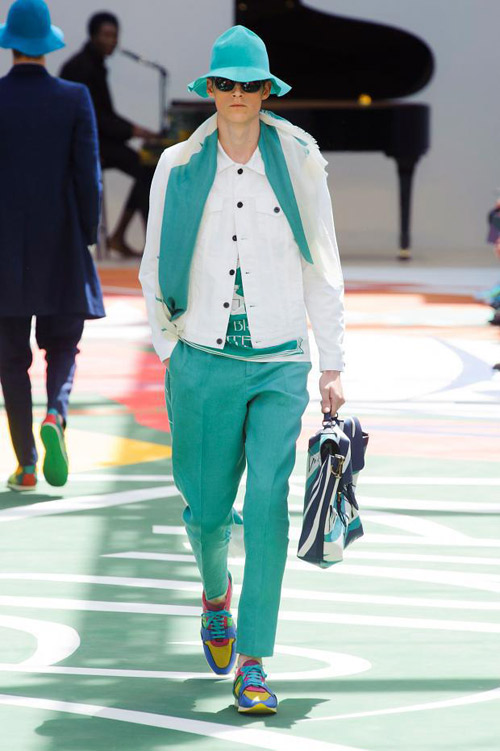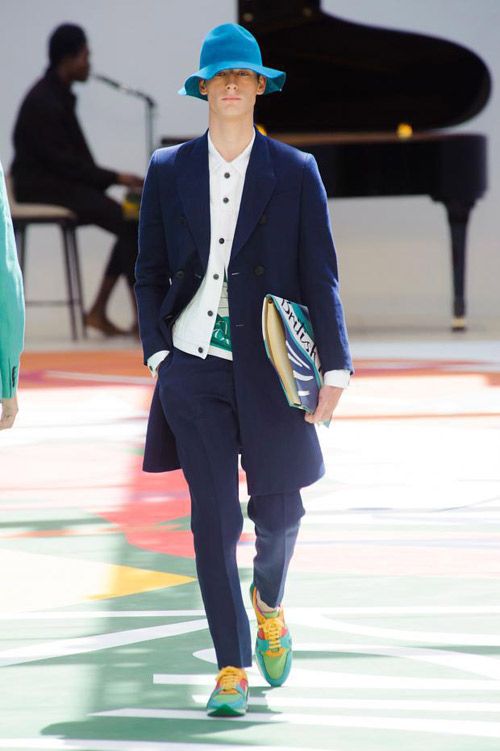 Photos: fashionising.com
Information: burberry.com
Added on: 27 November 2014|18:11:08
Hits: 7614
Author: boyana
Category: ,
Tags: Burberry Prorsum, menswea, spring, 2015, nubuck, denim, linen, cashmere, cotton, prints, colors, velvet, leather, coat, suit, shirt, bag, accessories, handbag, jacket, blazer
Number of comments (0)

Add comment